Preview
The White Hotel Presents: An all-day ordeal — 25/11/2017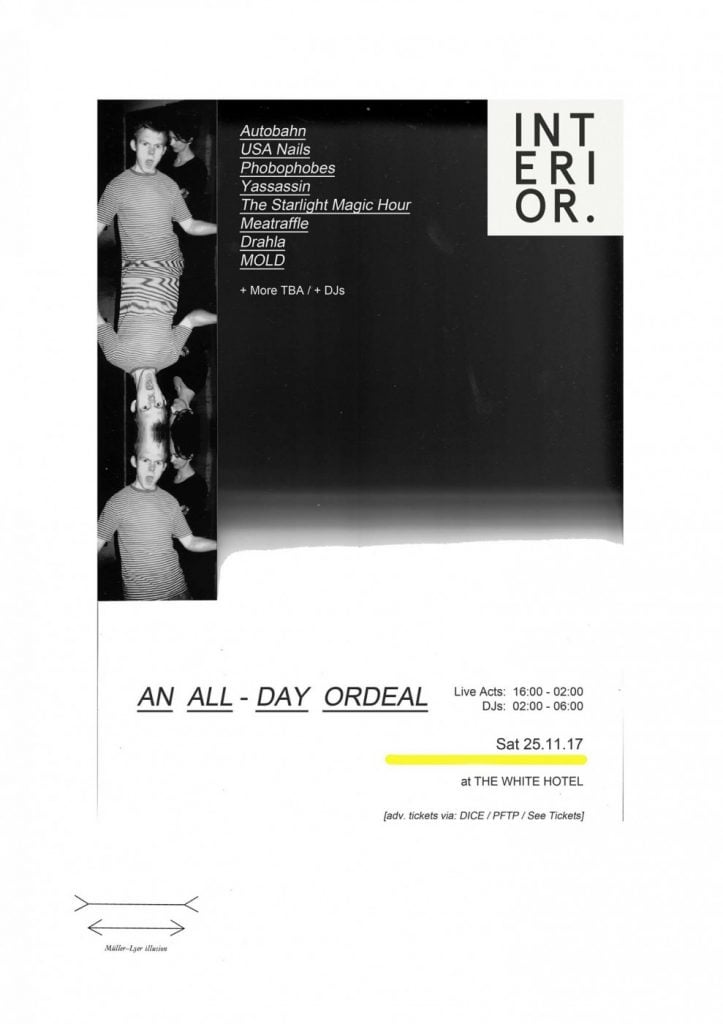 The last Saturday of the month sees a whole hoard of new and exciting talent call in at Salford's White Hotel for a day of dark noise, psych and prescriptive body-rumbling.
Joining the party — put on in collaboration with Interior — are Leeds-based alt-punk-rock quintet AUTOBAHN, London's no wave noise-punkers USA Nails, alternative rock outfit Phobophobes, all-girl band Yassassin, having recently released their crunchy Slits-esque debut E.P. 'Vitamin Y', and other wonderfully named acts: The Starlight Magic Hour, Meatraffle, Drahla, and Mold.
With bands running from 17:00 till 02:00, and DJs going on until the sun comes up, this is a jamboree not to be missed!