'Let It Be' set to bring Beatlemania to Leeds
Let It Be has already wowed audiences in London's West End and New York's Broadway… and now it's coming to Leeds.
The biggest ever tour of The Beatles' celebration show will be rocking its way to Leeds Grand Theatre from 11th to 16th July.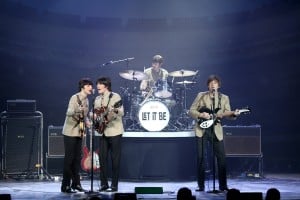 The show is packed with 40 of The Beatles' greatest hits, including: Twist and Shout, She Loves You, Yesterday, Hey Jude and, of course, Let It Be. The spectacular concert will chart the band's rise to fame from their early gigs at Liverpool's Cavern Club right through to the height of Beatlemania!
Fans of The Beatles will no doubt be dazzled by the stunning sets, costumes and of course performances from a cast of extremely talented musicians.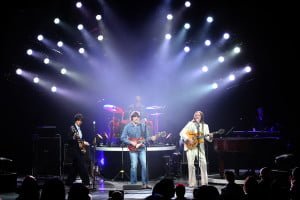 Derek Nicol, joint Managing Director of Flying Entertainment, said:
"We have an extremely talented cast who have performed the show to audiences on New York's Broadway, in London's West End, and toured across Europe and Japan. The show's most recent run was in Liverpool, where they certainly know their stuff when it comes to The Beatles. The response was fantastic and we knew it was time to share the show with the rest of the country. We're looking forward to entertaining the next generation of Beatles' fans."
Tickets go on sale today so make sure you don't miss out! Visit the Leeds Grand website for details.