Film review: Eddie The Eagle – 'celebrates stoic British spirit'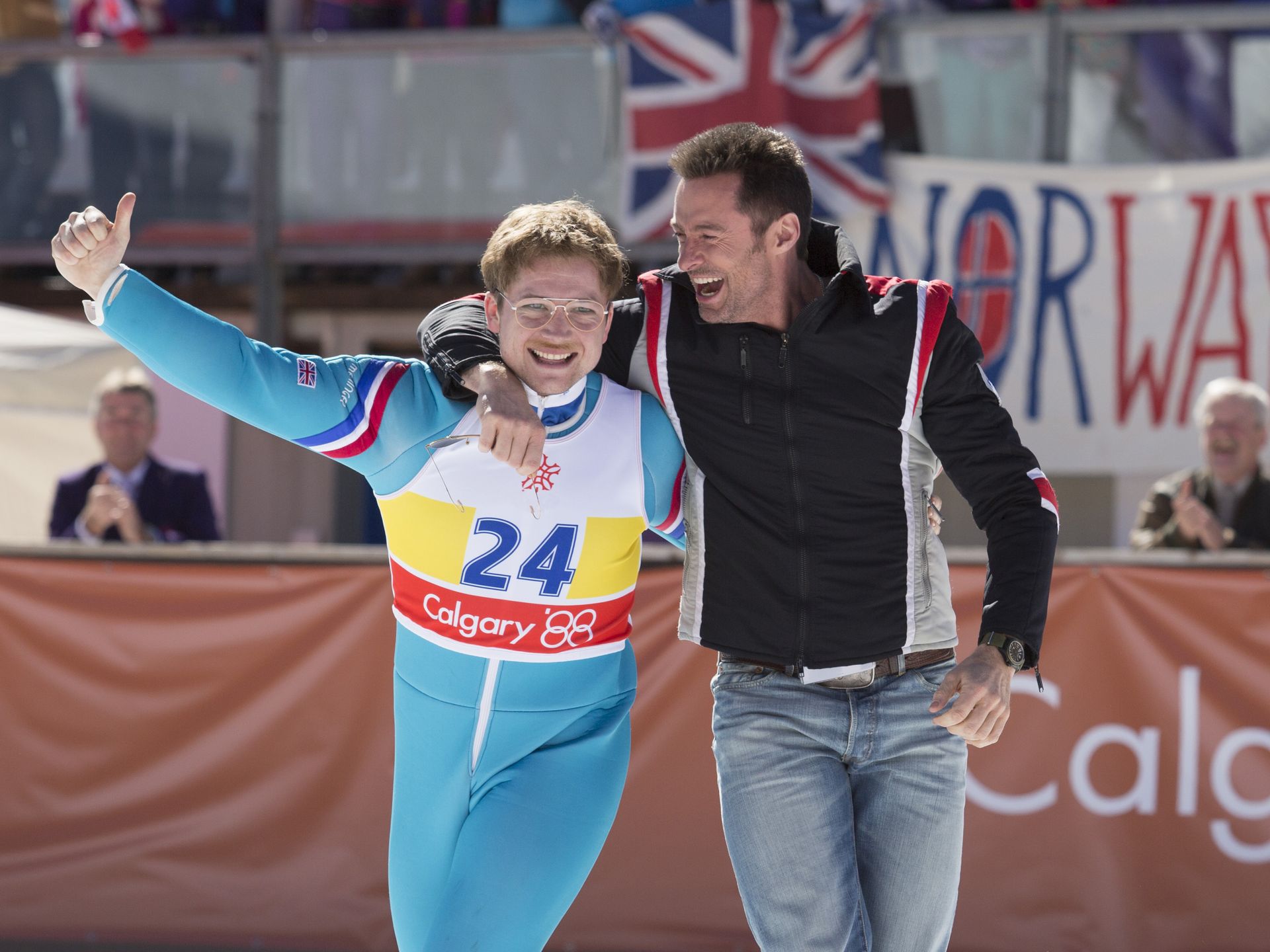 Eddie 'The Eagle' Edwards is determined to compete at the 1988 Calgary Winter Olympics against all the odds in this heart-warming, semi-biographical flick.
Of course, the story is immediately reminiscent of another film that focused on a group of underdogs aiming to compete in the 1988 Winter Olympics: Cool Runnings. Eddie The Eagle focuses on one individual, however, and the film starts with an extended opening montage, following a small Eddie running off to be in the Olympics. Eddie is instantly an engaging character, as we see him continue to want to follow his dreams despite being a working-class boy with knee problems and a supportive mother (Jo Hartley) but a discouraging father (Keith Allen). When he runs off to Germany to become Britain's first ski jumper in the Olympics, we can't help but support him.
Taron Egerton (Kingsman: The Secret Service, The Smoke) plays against type by bringing to life the mild-mannered, lisping Edwards. In each close-up, we see just how much his dream means to him; when it is crushed on numerous occasions, the disappointment is writ large on his face. Hugh Jackman also stars as the fictional character of Bronson Peary. It's through Jackman's character that the film manages to portray Eddie as more than just a bumbling fool, as Peary grudgingly agrees to be his coach after being reminded of how he wasted his own rising career as a ski jumper.
Christopher Walken puts in a serious turn as Peary's former coach but the majority of the rest of the starry cast play rather two-dimensional characters. Tim McInnerny, for example, plays the 'big bad' as the upper-class chairman of the British Committee who constantly tries to block Eddie from getting to the Olympics. But writers Sean Macaulay and Simon Kelter can be forgiven for this as the focus of the film is clearly to try and exude as much sentimentality and emotion as possible.
Director Dexter Fletcher (Wild Bill, Sunshine on Leith) frames the Bavarian snow-topped mountains beautifully, juxtaposing small Eddie with his big dreams. When he repeatedly falls, each bump and crash feels very real as he hits the snow hard. Fletcher also makes the numerous ski jumps visually appealing, particularly Eddie's final 90m Olympic jump, with an interesting mix of close-ups, point-of-view and low-angle shots.
Matthew Margeson's synthpop score and Gary Barlow's specially composed soundtrack, comprised of a number of 80s artists such as Paul Young, Midge Ure, and Thin Lizzy, work well to transport the audience back to a time when being a working-class boy meant your future was following your father to be a plasterer rather than an Olympic champion.
This feel-good film sets out to celebrate stoic British spirit and, to quote Olympic founder Pierre de Coubertin, shows it's 'not winning but taking part' that counts.
Eddie The Eagle is playing on May 2nd and May 5th at Hyde Park Picture House, as well as cinemas nationwide, see imdb.com  for a screening near you..
@Seen_Been