Preview
Hope Street's Changing Landscapes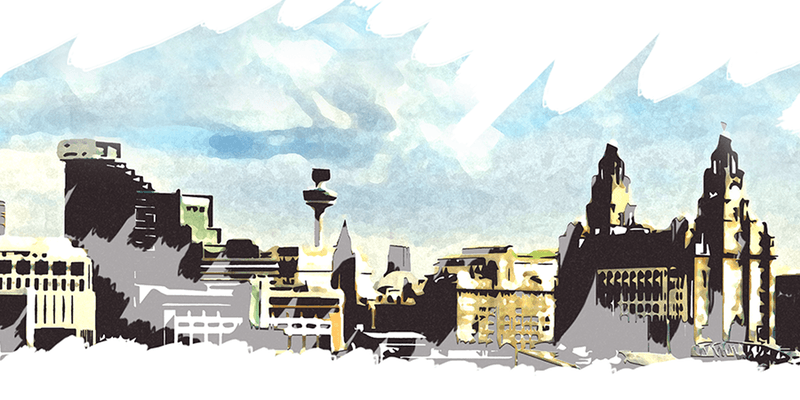 What if your life went in a different direction?
Hope Street's Emerging Artists Programme (EAP) 2016 have decided on their fifth and final show. Changing Landscapes takes us on a journey through the past, present, and future of Liverpool. A chance to see the city in a new light, hear some stories that will make you question the journey of your everyday life. 
Tickets for Changing Landscapes are a 'pay what you can' scheme with a suggested donation of £5 and all the proceeds will go towards The White Chapel Centre, Liverpool's leading homeless and housing charity. The White Chapel Centre work with people who sleep rough, living in hostels or struggling to manage their accommodation.
This is the fifth show devised by Hope Street's EAP 2016, a six-month intensive volunteering programme that provides its participants with the opportunity to create their own work alongside professional artists of international caliber, in a series of ambitious performances, as well as offering support at the onset of their careers.
The audience will be taken on a journey, starting out at the iconic Royal Liver building where they will be picked up outside by a City Explorer bus. They will be taken around the city to the performance location Blade Factory. Once inside, the audience will witness an immersive, interactive theatre experience that will explore the ideas of prospection and changing through time.
This is the EAP 2016's final project of the six-month intensive program. Previous projects have included TENT!, The Many Faces of Francis Bacon, The Last Utopian and our most recent project The Extraordinary Journey of the Fakir who got trapped in an IKEA wardrobe, performed at the Everyman Theatre EV1. However, this is the first project the EAP2016's have done without any professional lead artists, they are creating this performance by themselves in just 2 weeks.
Changing Landscapes happens on Saturday the 12th of November with two performances at 5pm & 6.45pm. To book tickets visit their site via this link. Please be aware that due to the ticketing system, you can only buy one ticket at a time.