Interview
Katy Bentham interview: Left Bank Leeds Art Prize 2019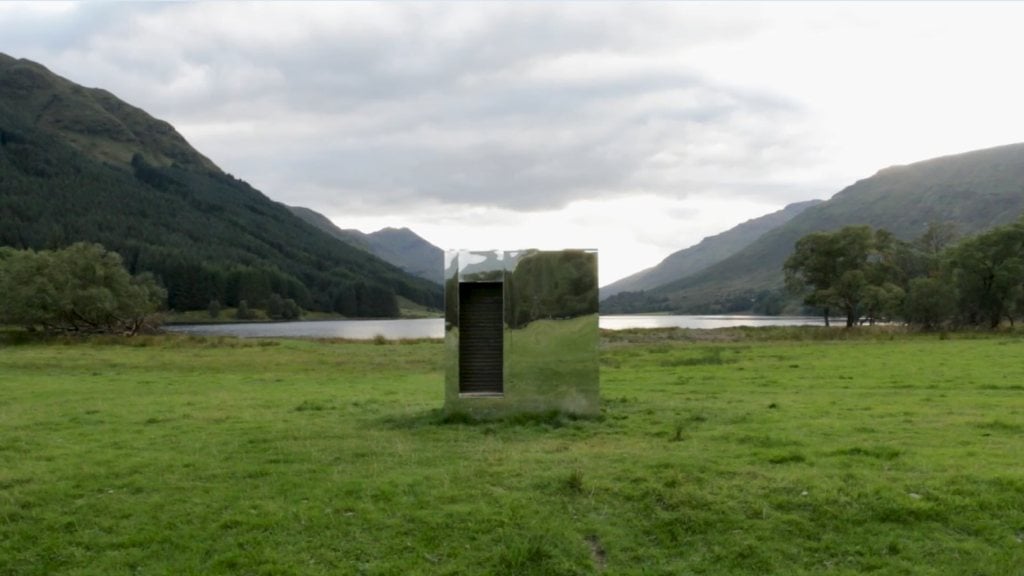 The Left Bank Leeds Art Prize exhibition opening event, showing the work of 38 artists in a Grade II* listed former church building, is on 17th July at 6pm, and the exhibition is open every day from 10am-5pm from the 17th to 20th July.
Five of the exhibiting artists have been shortlisted for the £500 Left Bank Leeds Art Prize, awarded by a public vote taken during the exhibition. The shortlisted artists (and their Instagram profiles) are:
Katy Bentham / @katy_bentham 
Arit Emmanuela Etukudo / @arit_emmanuela 
Sarah Louise Hawkins / @sarahlouise_hawkins 
David Sowerby / @davidsworldtoday 
Leon G Varga / @varga_leon 
Left Bank's mission statement includes its aims 'to promote creativity, connection and well-being … to inspire and empower our community', and this year's exhibition invited works on the theme of 'connection'. At The State of The Arts, we've asked each of the shortlisted artists a few questions, inviting them to tell us more about their work by using the themes of creativity, connection, well-being, inspiration, empowerment and community.
Below are the thoughts of Katy Bentham, whose work can be found online here.
Our other artist interviews are here.
What were the first artworks or artists that connected you to art, and inspired you to become an artist?
I recently realised that my primary art education from the age of about fifteen onward must have been Jarvis Cocker's Sunday Service: his weekly radio show on BBC 6 Music. His approach to the content was always led by a sincere curiosity for the world. He could take a loose theme and guide the listener through different musical genres (old and new), literature, spoken word, archive material, interesting trivia, visits to art exhibitions, cultural events, historical sites, and interviews with musicians, writers, filmmakers and public figures. He introduced me to a lot of artists that are still relevant to me today. 
More importantly, I took from it the fundamental importance of curiosity when it comes to art making: finding relationships across time, place, genre and medium. I think radio is the perfect vehicle for that kind of serendipitous, 'psychic movement'.
What influences or inspires the work you're making now?
I'm interested in a lot of New York performers and theatre makers (past and present) who stretch the possibilities of the form. People like David Byrne, Laurie Anderson, Trisha Brown, Young Jean Lee, The Wooster Group. I'm drawn to moving image artists who play with the mechanics of the medium whilst also being thoroughly entertaining and moving: John Smith, Kathryn Elkin, Laure Prouvost, Moyra Davey.
Oftentimes I want my films, performances and installations to leave a compelling image with the viewer, even if they get nothing else from the work. It could be a gesture, a composition, or simply an image I've found, then filmed or co-opted. I think this stems from my interest in cinema. I recently watched Yasujiro Ozu's Early Summer. There's a scene where the old uncle is watching kabuki theatre and the camera squares in on his growing expression of rapturous awe. We don't see the play, just his face. I love that. A good painting does that too.
I like things with popular appeal: cinema, music, fashion. The past few months I've been watching A LOT of Rupaul's Drag Race. Despite the problems of the show, the hard work and artistry of the queens is always very real and endearing. What I see in my favourite drag performers is what I like to see in contemporary art: sophisticated ideas in hand with a directness of expression. In other words, I want to be challenged but I also want to be moved, to be entertained and I strive for that in my own work. I also like watching the judges' critiques which can be brutally honest. They want the queens to understand that it's about striving to elevate what you're doing. I wish my art school crits had been more like that but perhaps I'm a masochist…
Can you share any examples of people telling you about a connection or response they've experienced to your work? What connections are you seeking?
As I incorporate a lot of music and pop culture references into my work it often sparks immediate recognition from the audience. It's a strong entry point after all. This can lead to a lot of conversations with middle-aged men about their Donna Summer records or the live shows they've seen. However, I'm interested in a more critical relationship with nostalgia. I'm not trying to say, "hey remember this ABBA record, isn't it great?" I'm trying to present it in unfamiliar forms, unfamiliar combinations, to make it say something new, unsettling even.
Life in Britain at the moment is being subjected to Brexit, austerity, inequality, and increasing political and social extremism. Is this affecting your work as an artist on a practical level, in terms of being able to make work and exhibit, and do you have any advice or examples to help or inspire other aspiring or working artists?
On a practical level I find myself being motivated by where the rent is cheap, or what type of employment leaves me time and energy to make art. I've grown used to being financially precarious. Brexit and the economic, social and political landscape may thwart any aspirations to do an MA abroad. 
On a personal level I'm just as much caught in the maelstrom as any other recent graduate, disenfranchised and doubting everything whilst still trying to grow as a human being. I don't have any real answers. I'm grateful to inclusive, socially minded arts venues and projects, people who strive to pay artists what they deserve. I'm grateful to the people who have offered me opportunities, their advice and expertise. I recently started a band with two friends. That comradery has made everything more bearable.
If you could nominate any other currently working artists you know or like for a prize, who would they be?
Hannah Marsden and Toby Lloyd. They run a project called HMO from their home in Newcastle. It's a project that brings artists together in a domestic context to form relationships and investigates the value of cooperation. I've been fortunate to benefit from their generosity along with other recent graduates.
(Photo by Pheobe riley Law)
(Photo by Susannah Curran)