Preview
Live at Leeds 2016: The Big Preview
We're seven days away from one of the most important dates in Leeds' calendar this year. One hundred and ninety two bands converge on twenty-two stages within twenty minutes of one another, multilaterally soaking the city in sounds and vibes its denizens won't soon forget. Live at Leeds is a cultural institution of the north, its reverberations outstretched hands in the name of that great cathartic communal activity called the 'gig' – and with it being the festival's 10th anniversary, there's a lot to be excited about.
Over the coming week, we'll be publishing bits and pieces including staff picks for schedules, stage breakdowns and interviews with bands playing the festival, culminating in a comprehensive review of the festival itself, and everything we could get our grubby little ears around. In the meantime, though, here's a look at just what you can expect from this year's Live At Leeds Festival.
The Stages
Many of the festival's stages have a different conceit, sponsor or theme behind them this year, making the venue line-up this year perhaps a little more difficult to navigate, both in terms of literal confusion and pure fist-clenching indecisiveness. Stages in of themselves include the Belgrave Music Hall, Leeds College of Music, both stages at Leeds Beckett Union, as well as Social, the o2 Academy, Nation of Shopkeepers and both stages at The Wardrobe. The Brudenell Social Club main stage and games room are both curated by DIY, the latter stage championing new up-and-coming talent under the 'DIY Neu' moniker. Leeds University Union represent with their Stylus and Refectory stages, the former a Gigwise line-up and the latter a Dr Martens one. Oporto's stage is curated by Too Many Blogs, and the Holy Trinity Church curated by Clash. Last, but certainly not least, is Hyde Park Book Club, with a line-up curated by yours truly, The State of the Arts.
With near enough two hundred bands on at this year's festival, touching on each one would be a task (and pointless, where the Live at Leeds website does such a good job). Suffice to say, the line-up this year does a fantastic job of reflecting the manifold scenes and sounds of music today, as well as an honest, beautiful picture of what came before, and what's coming back. From Leeds locals Autobahn through Fighting Caravans, Milk Teeth, Avante Black, Galaxians and 183 more to returning legends Future of the Left, Blood Red Shoes and the unstoppable Corinne Bailey Rae.
The festival's schedule can be found on their site here – in the coming days we will also be posting our chosen schedules for the day, where more in-depth info on our ideal line-ups can be found. Watch this space!
The Fringe Festival
The Live at Leeds Fringe Festival has grown since previous years, with five stages comprising Hirst's Yard, Briggate, Sela Bar, Trinity Kitchen and Milo showing off the best of the industry's underclasses, the undersigned underdogs well and truly on their way up the ladder of musical recognition.
The Briggate stage sees local firebrands Glass Caves and Where Fires Are ripping it up relatively near to street food vans from the likes of Pizza Fella and Sela Burgers; Milo's host a feast of a line-up including Happy Daggers, KELL and Japanese Fighting Fish; Hirst's Yard take a more time-honoured approach with a line-up of regular local acoustic artists including The Four Authors and The Meddlers; Trinity Kitchen offer up a free-to-public performance from an as-yet-unannounced special guest; and Sela close off the Fringe with a full day of new talent leading up to a midnight set by the Sela Allstars.
The Events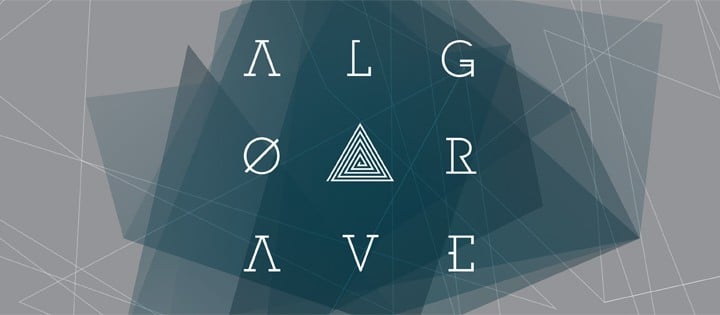 Live At Leeds, counter-intuitive as it may sound, isn't all about the music. There's an impressive roster of events and panels in the days before and after the festival, from film premieres to digital media seminars and so much more besides. While not necessarily available to the standard LaL wristband holder, the events offer some key insights into the wiring and circuitry behind Leeds' cultural industry, with talks, meetings, presentations, conferences and competitions all surrounding development and progress in an exponentially changing creative world. Below, we pick out a few events in the days running up to the festival; the full list can be found on the Live at Leeds site here.
Leeds-based cultural newspaper The City Talking will be premiering their latest documentary 'Tech In Leeds' on Monday 25th, kicking off the pre-festival roster of events with a cinematic air at the Dock 29 bar and art space.
On Tuesday 26th, Millenium Square will be taken over by artists from Leeds Beckett's School of Computing, Creative Technologies & Computing, as they create interactive installations using various different forms of digital creative media.
On Wednesday 27th, The Botanist will see a digital networking event unlike many others you'll see over the course of the festival. She Does Digital is a speed-networking event enabling women in the industry to meet and talk everything digital – within a time limit.
On Friday 29th, ODI HQ artist-in-residence Alex Maclean hosts a live-coding algorave in Munro House, featuring international artists alongside local musical/coding talents. Meanwhile, at The Wardrobe, 'The Future of Digital Music Innovation' will be discussed as part of an event featuring speakers from Spotify, Shazam, Rabbithole and Sky TV.
The Podcast
As if all that wasn't enough to keep Leodesian eyes and ears burning from the brilliance of talent both homegrown and visiting, Katherine Hartley, Rosie Lyness and Hannah Johnson were commissioned by I Like Press to host a podcast celebrating Live at Leeds' 10th year. The fruits of that commission can be found on SoundCloud here, and are a perfect way to ramp up excitement for what is bound to be one hell of a Saturday.
As always though, the proof is well and truly in the pudding. Live at Leeds is a week-long celebration of music, technology and everything in-between, its nuances unbounded to the near-arbitrary selection of events and happenings we've highlighted here. It promises to be something extraordinary this year, and we hope we'll see you there.
Wristbands for Live at Leeds 2016 can be bought at their website here.
Follow James at @jimgrimshank.