Lots to look forward to at Leeds Grand Theatre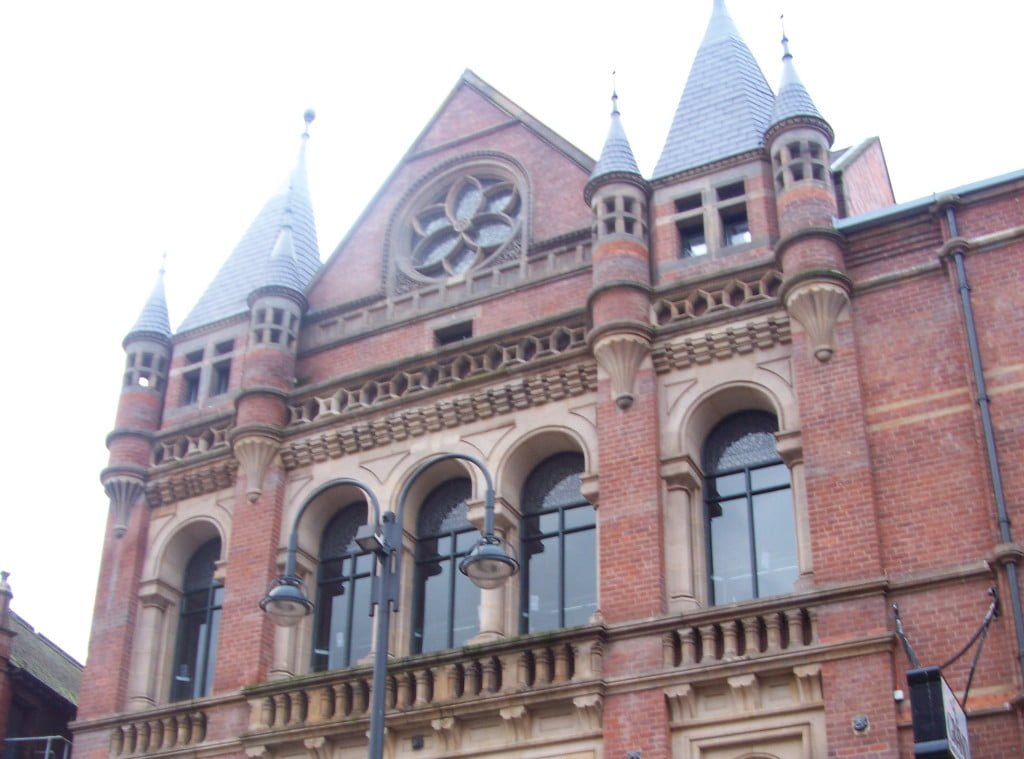 There are a whole range of shows coming up this year at Leeds Grand Theatre. There really is something for everyone!
Paddy McGuinness brings his brand new show, Daddy McGuinness, to Leeds on Saturday 28th February, while Ray Mears is another famous face coming to Leeds on 3rd April with his heart-stirring presentation providing insight to what makes a survivor.
Comedian Sean Lock will be touring his new stand-up show on 24th & 25th April, and Russell Watson will be performing on 30th April. Derren Brown will be bringing his new show Miracle to Leeds on 30th May – 4th June, delivering an evening of mind-altering genius!
For those interested in dance, Northern Ballet present timeless ballet Swan Lake on 3rd-12th March. Riverdance will also burst onto the stage on 19th-22nd April. Strictly stars are out in full force in 2016 – Pasha Kovalev's show It's All About You is happening on 26th April, while Flavia Cacace and Vincent Simone perform in their show The Last Tango on 3rd-7th May.
There's plenty for musical fans, too! Joe McElderry stars in Joseph and the Amazing Technicolor Dreamcoat on 22nd-26th March. The show is full of catchy tunes such as Any Dream Will Do – and can anyone recite all the colours off by heart, or is it just me? Another Andrew Lloyd Webber classic, Tell Me On A Sunday, is coming to Leeds on 27th April, and will star the exceptionally talented Jodie Prenger. To complete the Lloyd Webber triple-bill, Cats is coming to Leeds on 20th June – 2nd July.
Pixie Lott stars in Breakfast At Tiffany's on 4th-9th April. It will be very interesting to see popstar Pixie perform as her voice is truly stunning. It will also be amazing to see Alexandra Burke star in The Bodyguard on 10th-21st May.
Other musicals include Guys and Dolls on 24th-28th May – who's humming along to Luck be a Lady? Sister Act (22nd-27th August) has been directed by Craig Revel Horwood, so will surely also be a spectacular show.
A slightly more intense yet just as captivating musical, Blood Brothers, will come to Leeds on 28th March – 2nd April. For those wanting to try something different from the stereotypical musical, this one might be for you! This can also be said for Alan Bennett's Single Spies (12th-16th April), a comedy masterpiece exploring Russian spies and royalty.
Other shows coming up include the Solid Silver 60s Show (17th April), Jane Macdonald (4th September) and The Commitments (5th-10th December).
Don't miss out on any of these fantastic shows. We're so lucky to have such an incredible theatre presenting spectacular productions – 2016 looks set to be one of the best years yet. Book your tickets now!
Filed under: Comedy, Theatre & Dance
Tagged with:
Alan Bennett
,
Alexandra Burke
,
Blood Brothers
,
Breakfast At Tiffany's
,
Cats
,
comedy
,
Craig Revel Horwood
,
Daddy McGuinness
,
dance
,
Derren Brown
,
Flavia Cacace
,
Guys and Dolls
,
It's All About You
,
Jane Macdonald
,
Jodie Prenger
,
Joe McElderry
,
Joseph and the Amazing Technicolor Dreamcoat
,
leeds
,
leeds grand theatre
,
Miracle
,
Musicals
,
northern ballet
,
Paddy McGuinness
,
Pasha Kovalev
,
Pixie Lott
,
plays
,
preview
,
Ray Mears
,
Riverdance
,
Russell Watson
,
Sean Lock
,
singing
,
Single Spies
,
Sister Act
,
Solid Silver 60s Show
,
Swan Lake
,
Tell Me On A Sunday
,
The Bodyguard
,
The Commitments
,
The Last Tango
,
theatre
,
Vincent Simone