Podcast
Podcast – Culture Matters #1: Galleries
'Culture Matters' is a new series of panel events that will shine a light on how resilient and resourceful our friends in the arts and culture world have been. In each virtual event, we will look at a different creative sector, discussing the challenges they faced, the changes they've experienced, and their recovery route out of lockdown.
Our first event, 'Galleries', took place in February. The panel discussed the essential spaces that connect artists with audiences, which have been largely closed across the UK since the pandemic began. The State of the Arts enlisted three leading figures working with galleries, museums and exhibitions in the North to feature on our panel…
Alistair Hudson – Director of the Manchester Art Gallery and the Whitworth.
Courtney Spencer – Director of the Leeds Summer Group Show and former director of Left Bank Leeds.
Nicola Triscott – Director/CEO of FACT Liverpool.
Our panel of experts provided one of the most unique and varied conversations recorded on the current state of the art gallery world. From new ideas on the role of institutions, to the changing behaviours of audiences, to the impact of the pandemic on regional culture, there's plenty to unpack in this hour long chat.
Thank you to our panelists and to everyone who attended our event – stay tuned for more events just like this appearing on our site and podcast!
You can listen to this podcast episode through iTunes or via the player below.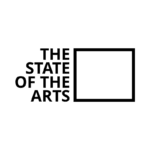 Filed under: Art & Photography, TSOTA Podcast
Tagged with:
art and photography
,
art galleries
,
court Spencer
,
covid-19
,
creative industries
,
culture matters
,
exhibitions
,
FACT Liverpool
,
Galleries
,
interview
,
leeds summer group show
,
Left Bank Leeds
,
lockdown
,
MCR art gallery
,
Northern Art
,
northern culture
,
online exhibitions
,
pandemic
,
panel
,
podcast