Review
Gary Delaney @ Trapdoor Comedy Club, The Old Monkey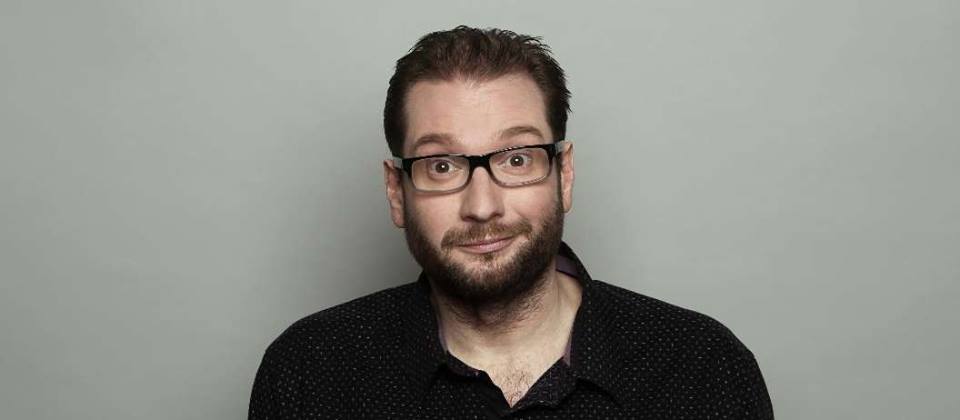 Trapdoor Comedy Club's monthly night at the Old Monkey is a unique experience in the Manchester comedy scene. Intimate to the point of feeling a little like crashing someone's house party, the number of in-jokes, singalongs and discussions between audience members might seem intimidating if the atmosphere wasn't so damn open and friendly. Couple that with the low drinks prices, and they are right to wonder why they weren't nominated for this year's MEN CityLife Awards.
Like most comedy nights, this one clearly started with a cadre of MC Tony Basnett's friends, and as such kicked off with an array of wrestling references and in-jokes. What differentiates Trapdoor from its rivals, however, is that it seems to have never lost that close-knit feeling in the almost two-and-a-half years it's been running. Basnett judges the room expertly, picking his targets in the audience to goad, and being playfully stung in response, all the while explaining the references and in-jokes to the newcomers so that none are left out.
Stalwart comic creation Danny Pensive took the opening slot. Pensive's mix of whimsical naivety and quirky, childlike anecdotery is easy to warm to and endlessly endearing. His cheerful, gentle delivery is an absolute delight, as are the variety of offbeat songs and diary entries dispersed throughout the act. Pensive's sideways perspective on life manages to find superb comic potential in even the most mundane of activities.
Filling out the middle section were a trio of high-quality comics. Adam Staunton's self-deprecating style, focusing largely on his short stature and unusually youthful looks, is a relatively easy topic for comedy. How many comedians have we seen begin their set by describing their looks, for example? Where Staunton excels is in his use of language and clever, evocative descriptions, rather than the usual "love child of X and Y celebrities" fare.
Rob Mulholland also began his act talking about his looks, this time his tall stature and accidental hipster appearance. This feels like something he feels the needs to address, rather than his ideal comedic material. Nonetheless, his observations are hugely entertaining, and segue well into his usual witty and acerbic storytelling style, laced with his anger with the world and the hand it insists on dealing him.
Rounding out the middle section, Liam Bolton's blend of quirky stand-up and surreal one-man sketches give an insight into an unusual mind. As enjoyable as the material is, much of it was clearly work in progress, and in some cases it seems half-baked to the point where it would be better left to gestate, rather than putting the bare bones of an idea immediately out in public.
Headlining the evening was the mighty Gary Delaney. Stalwart of the panel show circuit, Delaney's rapid-fire one-liners, stuffed full of clever puns and wordplay rarely let the audience stop laughing. Veering between abject filth and more innocent material, Delaney's jokes are so well-constructed that often he doesn't even need to say the punchline, merely supplying the elements and allowing the audience to complete the joke for him.
For one of Manchester's smaller comedy nights, Trapdoor is a major force to be reckoned with. Cosy and intimate, and raucous without being exclusionary, their absence from the CityLife shortlist is indeed a travesty. Let's hope it's rectified in the 2017 list.
Filed under: Comedy
Tagged with:
Adam Staunton
,
comedian
,
Danny Pensive
,
Gary Delaney
,
Liam Bolton
,
manchester
,
Manchester Evening News
,
MEN
,
MEN CityLife Awards
,
Rob Mulholland
,
stand-up
,
The Old Monkey
,
Tony Basnett
,
Trapdoor Comedy Club