Review
Just An Ordinary Lawyer @ Liverpool Playhouse Studio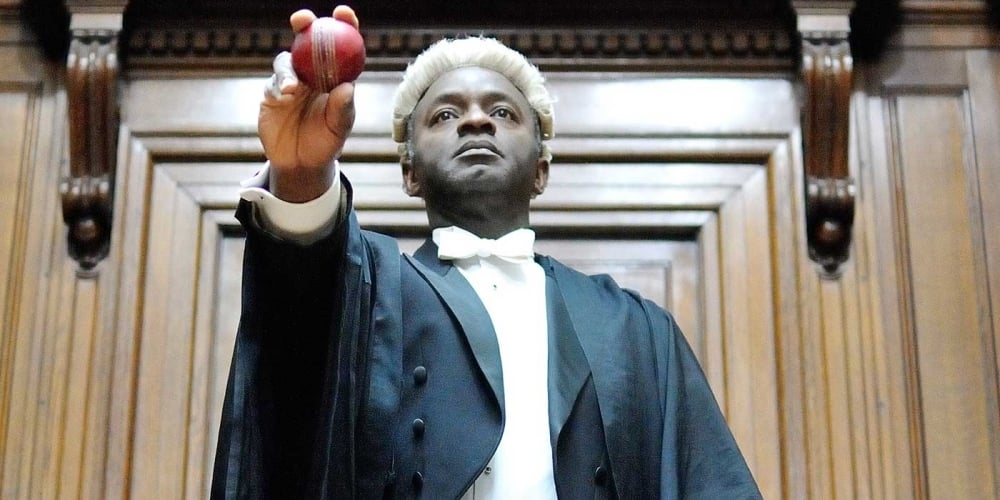 The stage was brightly lit as the audience entered the small studio situated at the top of the Liverpool Playhouse. On one side of it there was a hat stand filled with various items of clothing such as suits and Nigerian traditional dress, while on the other, there was a desk decked with objects including books and a cricket ball. In the centre stood an office chair and at the back, the pianist played a melody while everyone took their seats.
On the bill that evening was Just An Ordinary Lawyer, which was first shown at this year's Edinburgh Fringe, where it received excellent reviews. It was written and performed by Liverpool based Tayo Aluko, a former writer-in-residence for the Everyman and Playhouse theatres, who in this one-man show, plays Nigerian-born Tunji Sowande, a cricket fanatic who came to London in 1945 to study law and rose up through the ranks to become Britain's first black Judge.
The Playhouse Studio was the first stop of a national tour for this show, which tells the story of a man who faced prejudice while he struggled to achieve his dreams due to the attitudes towards the black community that were around at the time. Despite this, he was still determined to carry on trying until he made it.
While Sowande was working his way through the legal system, however, there was a lot of political unrest in Africa and the play sees the character reflecting on those events as he works his way through the trials and tribulations of his own life.
He also had a passion for music and was an excellent concert singer, so Aluko had illustrated this by mixing the dialogue with strategically placed gospel songs, which were sang powerfully and passionately while being accompanied on the piano by David Dear.
The show, which was an hour and 25 minutes long, didn't have an interval and thus made it feel a bit long, but it had been researched well by the actor, who had packed it out with anecdotes about cricket matches the character had supposedly been to and his reflections on the international events of the time, all of which helped to keep the studio audience interested.
There was more emphasis on Sowande's successes rather than on his failures, however, this didn't seem to matter that much as it was still a fascinating and well put together play, which at the same time provided a little bit of a history lesson.
Aluko performed the part effortlessly, there was the odd occasion where he got his lines, or certain facts mixed up, but it didn't spoil anything as he managed to correct himself quite quickly without too much trouble so that the audience hardly noticed.
When the show was over, he was given a generous round of applause, then afterwards, during a fifteen-minute question and answer session, we were introduced to members of the creative team and one of Sowande's relatives who had been invited to attend the performance.
As I left the Playhouse that night, I reflected on Sowande's life. I felt that things couldn't have been easy for him and found myself sympathising with him. He must have been an inspiration to the black communities in the UK at that time and he certainly proved that anyone can achieve whatever they want to in life if they are determined to, no matter what their situation is.
Just an Ordinary Lawyer is at the Playhouse Studio until October 8th. You can get your tickets here.