Podcast
Manchester's R&B scene: Mali Hayes, Fliss & [ K S R ] – roundtable podcast
Mali Hayes, Fliss and [ K S R ] are just a few of the artists shaping the city's sound and turning Manchester into a national capital for the genre.
For our latest roundtable podcast episode, we spoke to them about the scene, their music, their careers and much more!
Listen back to our conversation with some of the UK's best new artists via the player below or Apple Podcasts!
A transcript is available here.
***
Our discussion featured…
Mali Hayes – with a powerful voice drawing on classic neo-soul, Mali has established herself as a star in Manchester, found performing at places like Band on the Wall to Reform Radio.
Instagram: @malihayes  Twitter: @malihayesmusic
Fliss – a growing presence in the city's scene, Fliss' distinct sound has put her firmly on the R&B map of the UK thanks to a stream of exceptional tracks over the past few years.
Instagram: @flissmcr  Twitter: @flissmcr
[ K S R ] – raised in Manchester, [ K S R ] has become the face of the city's most exciting new scene and has worked with the likes of Children of Zeus and KinKai.
Instagram: @ksrmcr  Twitter: @ksr_mcr
***
Follow our guests on social media and streaming platforms to stay up to date with their latest work!
Check out the rest of our podcast series here.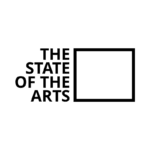 Filed under: SeeHearRead, TSOTA Podcast

Tagged with:

artist

,

discussion

,

emerging artist

,

hip-hop

,

interview

,

manchester

,

music

,

music scene

,

Neo soul

,

podcast

,

r&b

,

roundtable

,

social media

,

Soul

Manchester's music scene is always thriving, but the city's R&B/neo-soul movement is having a special moment.