News
It's not too late to see Relatively Speaking!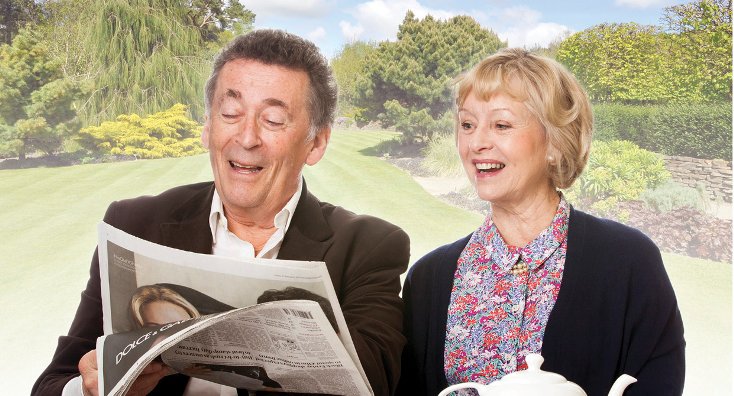 You have until 3rd September to see Robert Powell and Liza Goddard in Relatively Speaking at Leeds Grand Theatre.
BAFTA-nominated Robert Powell is probably best known as playing Jesus in Franco Zefferelli's Jesus of Nazareth, while Liza Goddard is somewhat of an Ayckbourn expert having starred in many of his plays.
The Alan Ayckbourn play has been described as 'beautifully crafted, wonderfully funny and charmingly English'. Knowing the great playwright, I don't doubt it! Interestingly, Relatively Speaking was Ayckbourn's first great West End success so it really isn't a show to be missed.
Here's a bit more about the play:
'Greg only met Ginny a month ago but has already made up his mind that she's the girl for him. When she tells him that she's going to visit her parents, he decides this is the moment to ask her father for his daughter's hand. Discovering a scribbled address, he follows her to Buckinghamshire where he finds Philip and Sheila enjoying a peaceful Sunday morning breakfast in the garden, but the only thing is – they're not Ginny's parents.'
Get your tickets from Leeds Grand Theatre and don't miss out!