Comment
Picasso: breaking records from the grave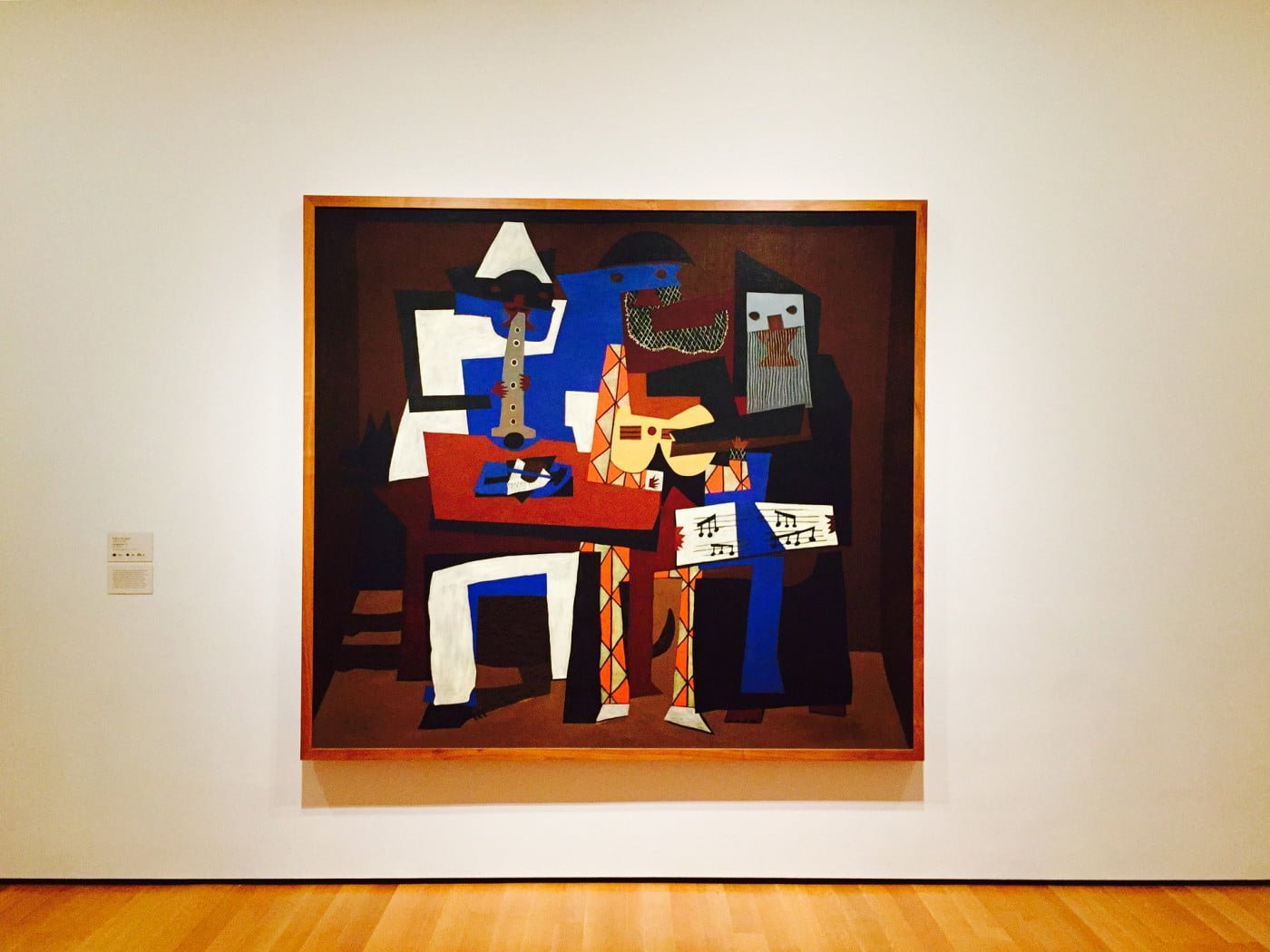 Pablo Picasso, famed painter and sculptor, is widely regarded as one of the greatest and most influential artists of the 20th century. His contributions to the world of art are immense, and the legacy he left behind can still be seen in the works of artists today.
Along with Georges Braque, Picasso created Cubism, an art style that depicts humans and other elements of nature in the form of geometric shapes. This method rejected the idea that art should copy nature or that artists should follow traditional art techniques. While this was his most highlighted contribution, he was also credited for creating the collage technique and the constructed sculpture.
What was truly admirable about his work is that Picasso never painted to please. The Spanish artist refused commissions and painted only what he wanted, expecting everyone else to be interested. Still, his style appealed to many because it was a unique way of looking at the world. While his artworks never imitated reality detail by detail, people still got the grasp of his themes. Picasso was well aware of his worth as well, as he was able to sell his portraits for high prices. In 1932, His La Coiffure sold for around £200,000.
Even at eternal rest, the Spanish painter continues to break records. One of Picasso's paintings was sold for £49.8 million at Sotheby's in London. It is the highest auction price for a painting ever sold in pound sterling. The artwork in question is Picasso's portrait of Marie-Therese Walter, which was previously a part of a private collection and has therefore never been on the market before.
This is not the first time Picasso's works have sold for an astronomical sum of money. The final version of his painting Les Femmes d'Alger sold at Christie's in New York in 1995 for $31.9 million (£22.9 million). His 1905 painting Garcon a la pipe, which depicted a Parisian boy holding a pipe in his left hand and wearing a crown of flowers, was bought at Sotheby's New York for a staggering $104 million (£74. 6 million).
Clearly, to own any of Picasso's original artworks, an art connoisseur must first be very wealthy. To measure just how valuable his paintings are, consider that some of the top CEOs in the UK have annual salaries that are around those figures. Sir Martin Sorrell, the founder of WPP plc., is the highest paid CEO in the UK, with a salary of £48.1 million. Meanwhile, the second highest, Arnold Donald of Carnival, earns £22.4 million, which is nearly half of what Sorrell earns. With these figures, they are in prime position to afford Picasso's most expensive painting to date. In fact, the buyer who recently bid for it was Harry Smith, executive chairman of the art advisory firm Gurr Johns. Smith spent a total of £119 million on 13 of Picasso's works on behalf of an array of unnamed wealthy clients.
For regular citizens, the only the real chance of owning a Picasso painting is by winning the lottery. For instance, the National Lottery's biggest ever recorded jackpot is £66.1 million, although it doesn't compare to the EuroMillions draw, which Lottoland states can reach up to £166 million. Even if you were to win such a colossal amount of money, the reality of actually owning a Picasso painting comes down to being fortunate enough to be at the right auction, as much as having the money to own one. For the most part, if art dealers have a Picasso piece, the likelihood of them putting it up for auction is slim. The point is that unless you are a filthy rich art connoisseur, owning something created by Picasso is nothing more than a pipe dream.
On the brighter side, fans of the painter can still admire his artworks through cheaper means, such as through museum visits or at home through TV shows and the Internet. In fact, a mini-film series about the artist recently premiered on the National Geographic. The Express noted that Spanish actor Antonio Banderas plays the role of Picasso, and relayed the actor's sentiments on how the artist's life and work were one and the same. For those who want to catch up, the first chapter aired April 24, and a new episode will be released every week.