Podcast
See / Hear / Read #7: Interview with DJ Paulette
DJ Paulette has had a massive influence on culture in Manchester and around the world.
Her career has been filled with success, from DJing at the Hacienda to her autobiographical 'Homebird' gallery at The Lowry. She has residencies with Reform Radio, Worldwide FM and has kept busy in lockdown with several remote DJ sets streamed across the globe. We spoke to Paulette about her career, got her thoughts on the state of nightlife and events in the UK, and heard about the exciting creative potential of her hometown – Manchester.
You can follow DJ Paulette on Instagram and  Twitter and be sure to check out her website to see everything she is getting up to!
You can listen to all our podcasts on Apple Music here!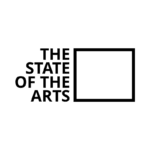 Filed under: SeeHearRead, TSOTA Podcast
Tagged with:
black lives matter
,
covid-19
,
creative industries
,
DJ
,
dj paulette
,
djing
,
hacienda
,
ibiza
,
interview
,
lockdown
,
manchester
,
music
,
nightlife
,
radio
,
The Lowry
,
Underground