Podcast
See / Hear / Read #6: Interview with Dr Dave O'Brien
In our third episode, we spoke to Dr Dave O'Brien, an expert on arts and culture policy and co-author of 'Culture is Bad For You'. His new book uncovers the inequalities that exist within the creative industries and the way we consume culture, using a wealth of data and interviews to show how race, gender and class determine your chance of making it as a creative. Hailing from Liverpool, he's spent his academic career learning and teaching at universities across the North of England and the UK, and has worked on various projects looking at what life is like for creatives in this country.
We spoke about the findings in his new book, the current crisis facing the creative industries and the advantages of working up North if you're an artist.
'Culture is Bad For You' can be purchased from the Manchester University Press; you can read an exclusive extract from the book in a recent feature on our site. You can follow Dr Dave O'Brien on Twitter here.
You can listen to all our podcasts on Apple Music here!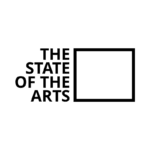 Filed under: SeeHearRead, TSOTA Podcast
Tagged with:
class
,
covid-19
,
creative industries
,
culture is bad for you
,
discrimination
,
inequality
,
interview
,
podcast
,
sociology
,
the arts