Column
Spoken Word column: A new era for Write Out Loud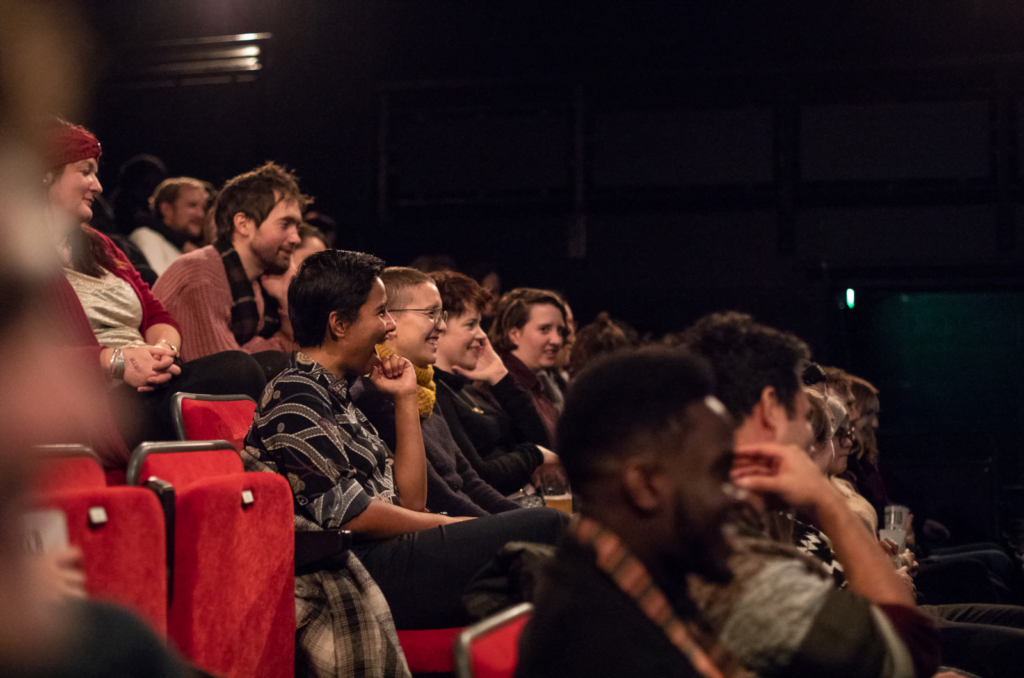 For most of us, 2020 has quite simply been a matter of survival. Be it our bank balance, our livelihoods, or our lungs – survival has been paramount. And to be totally blunt, it irritated the living daylights out of me to see people moan about being bored. If they're comfortable enough to have been bored during the lockdown, fair play to them. But for most, boredom was a luxury.
It breaks my heart to think that family-run businesses might never return, after generations of pulling pints or grinding coffee. And obviously, it's not just the hospitality industry that's suffering – but some things simply can't exist online.
The arts are clearly suffering too. The sheer level of disdain that the government showed to our industry is hardly surprising to most of us. But the government's own website stated back in February that our creative industries contribute almost £13 million every hour to the UK economy. So, perhaps they should think again.
Anyway, the point is that nobody's been able to simply continue as normal. And whilst some were merely inconvenienced for a period, most had two options: adapt or die.
These were the exact words spoken to me by a man called Julian Jordon back in August. Julian has been at the forefront of an organisation called Write Out Loud for nearly two decades. During that time, Write Out Loud has established itself as one of the most prominent UK-based poetry websites. It provides news, reviews, discussions, and user profiles. And pre-COVID, it boasted the UK's No.1 poetry gig guide.
You'll struggle to find an active poet on the UK scene who hasn't encountered Write Out Loud at least once. It also has a global reach; particularly on the blog which allows users to upload their own poems. And up until this point, it's been run entirely by volunteers.
But even whilst their 'Beyond the Storm' campaign was raising nearly £8,000 for NHS Charities, removing the gig guide left a void. It was at this point that Julian came to his realisation: Write Out Loud had to adapt or die. Fortunately for us, he rolled his sleeves up and they decided to adapt.
This is where I come in. I spoke at length with Julian several times towards the end of August, and then throughout September. We'd crossed paths a few times over the years. And partly through my work with Nymphs & Thugs, he saw me as someone who might potentially be able to help.
What they've already achieved over the last 18 years or so is remarkable. And what we have the potential to achieve during this 'new era' excites me immensely. Part of this will mean transforming from being a volunteer-led organisation to an entirely professional one. But no matter what happens – regardless of how much changes – the sense of community will be number one.
I've spoken several times in this column about the sense of community and support on the poetry scene. And sure – poets can be the bitchiest people on earth when we get together – but the community is incredible. It was the driving force of N&T's 'LIVEwire' events (main image) and will always be at the centre of everything I do.
It was largely thanks to this community that WOL's 'Beyond the Storm' was so successful. I touched on it in last month's column, so I won't go over the details again. But basically, I think that Write Out Loud can grow to become one of the leading spoken word poetry organisations in the UK. And by adapting now, as the world implodes, we're making sure we'll be able to support the post-COVID poetry community.
So, as part of this, next month we'll be launching another fundraising campaign. And in the meantime, we'll be sending out user questionnaires so that the poetry community can help us to shape what we do with their donations (presuming that we get some, obvs).
Our target will be £10,000. This'll be used to employ a core team of four staff members to work throughout 2021. I'll be one of the team, with the fancy title of Development Manager. And this stage, our main focuses are digital content, events (both on/offline), and education (both formal/non-formal).
A lot has been made of the sheer volume of poetry-based events since the lockdown. Not as much as been made of the sheer volume of poetry-based workshops. Clearly, schools have been forced to adapt, with lessons taking place remotely before the summer holidays. But for thousands of grown-ups around the globe, online poetry workshops have been a lifeline.
The plans will grow and develop as we go. I don't want to bang on about too many details in this column because that's not what it's for. But I'm hoping that, if you're a reader of this column, you'll be interested in what Write Out Loud has to offer.
In the meantime, online poetry workshops are something that Nymphs & Thugs is providing this month. The aim is to promote and enable marginalised voices. We've already run workshops for refugees and asylum seekers, led by Suhaiymah Manzoor-Khan. The final workshop for black writers aged 16-25 will be led by Saili Katebe on Thursday 19 November.
We've delivered some workshops for care experienced young people, led by Kirsty Taylor. And we're also delivering workshops for boxers and boxing enthusiasts, led by Sean Mahoney. I'll tell you more about that project in next month's column!
I'll sign off with a poetry recommendation. Some of us are in Tier 3 and still living in fear for our loved ones, so it's a tough time all round. My pick for November is 'Scattershock' by Tongue Fu. The single was released on 25 October and features Amyra Leon, Zia Ahmed, Rafeef Ziahah, and Chris Redmond.
It's an absolute banger. The album is coming on 27 November and I know we're in for a real treat. It's exactly what the world needs right now. Enjoy – and stay safe!
Filed under: Written & Spoken Word
Tagged with:
arts
,
campaign
,
company
,
contribution
,
covid
,
covid19
,
crowdfunding
,
Culture
,
Economy
,
lockdown
,
Matt Abbott
,
Nymphs and Thugs
,
poet
,
poetry
,
spoken word
,
write out loud
,
writer