4 Northern Bands Killing It At Festivals This Year
From Beatlemania to Britpop, the north of England has consistently stuck two fingers up to any possible notion that somewhere between Shrewsbury and Spalding lies a kind of force-field against creativity. Each festival season brings with it a fresh surge of this defiance, as en masse northern musicians prove to the rest of the country that it's most definitely not grim up north. Below is a nibble of what the northern scene has to offer at festivals this summer:

Drenge
(Courtesy Drenge)
Brothers Rory and Eoin Loveless make up the Sheffield duo Drenge. Coming to the fore as part of the rich Leeds DIY scene, their self-titled debut catapulted them to national attention in 2013; Drenge, a sludgy grunge-punk spit-in-the-face of a record, features tracks with such disgustingly alluring titles as 'Bloodsports' and 'Dogmeat'. With two headline tours under their belt and new record Undertow to unleash to the festival masses, make sure to catch them at Latitude, Boardmasters, Reading and Leeds, and Bestival. Perfect for a scuzzy wake-up to knock you out of that three-day hangover.

Eaves
(Courtesy Eaves)
Leeds College of Music graduate Joseph Lyons has been causing hype under the moniker Eaves for over a year now. His honest and beautiful brand of folk melancholia makes him one to watch for fans of Jeff Buckley and Bon Iver. With his debut album, What Green Feels Like, being released earlier this year, he has secured spots at Latitude, Bestival and Secret Garden Party to name a few. Grab a grassy spot on a sunny day – preferably with someone to cuddle – and let Eaves become your festival find of the summer.

Lonelady
(Courtesy Lonelady)
Manchester through and through, Julie Campbell – a.k.a. Lonelady – fuses the post-punk legacy of her hometown with funkier influences to create beautifully crafted art-punk. Her lyrics don't shy away from baring the 'hinterland' that industrial decline made of her city. Instead, she harnesses this history and upcycles it into something fresh and exciting. Her music exemplifies exactly how and why northern musicians can offer something different from their southern counterparts. If you fancy a good boogie, you can find Lonelady ripping up the stages of Latitude, Kendal Calling and The Garden Party.

The Wedding Present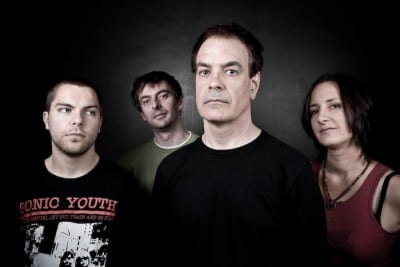 (Courtesy The Wedding Present)
Starting out as rightful darlings of the legendary John Peel, The Wedding Present were founded in Leeds in 1985. Throughout their tumultuous history of hiatuses and ever-changing line-ups, TWP have spanned four decades producing cracking indie pop. Less of a one to watch and more of a one not to miss, David Gedge and co. are back for this year's festival circuit. You can sample their boundless energy this summer at Deer Shed and At the Edge of the Sea; grab a beer and have a good old bounce around to one of the best bands the north has had to offer in the last 30 years.
Filed under: Music
Tagged with:
4
,
At
,
At the Edge of the Sea
,
bands
,
Bestival
,
Boardmasters
,
Campbell
,
David Gedge
,
Deer Shed
,
Drenge
,
Eaves
,
festivals
,
Garden Party
,
It
,
Joseph
,
Julie
,
Killing
,
Latitude
,
leeds
,
Lonelady
,
Lyons
,
northern
,
Present
,
reading
,
Secret
,
the
,
This
,
Wedding
,
What Green Feels Like
,
Year