Preview
AWOMENfest: the feminist festival celebrating radical softness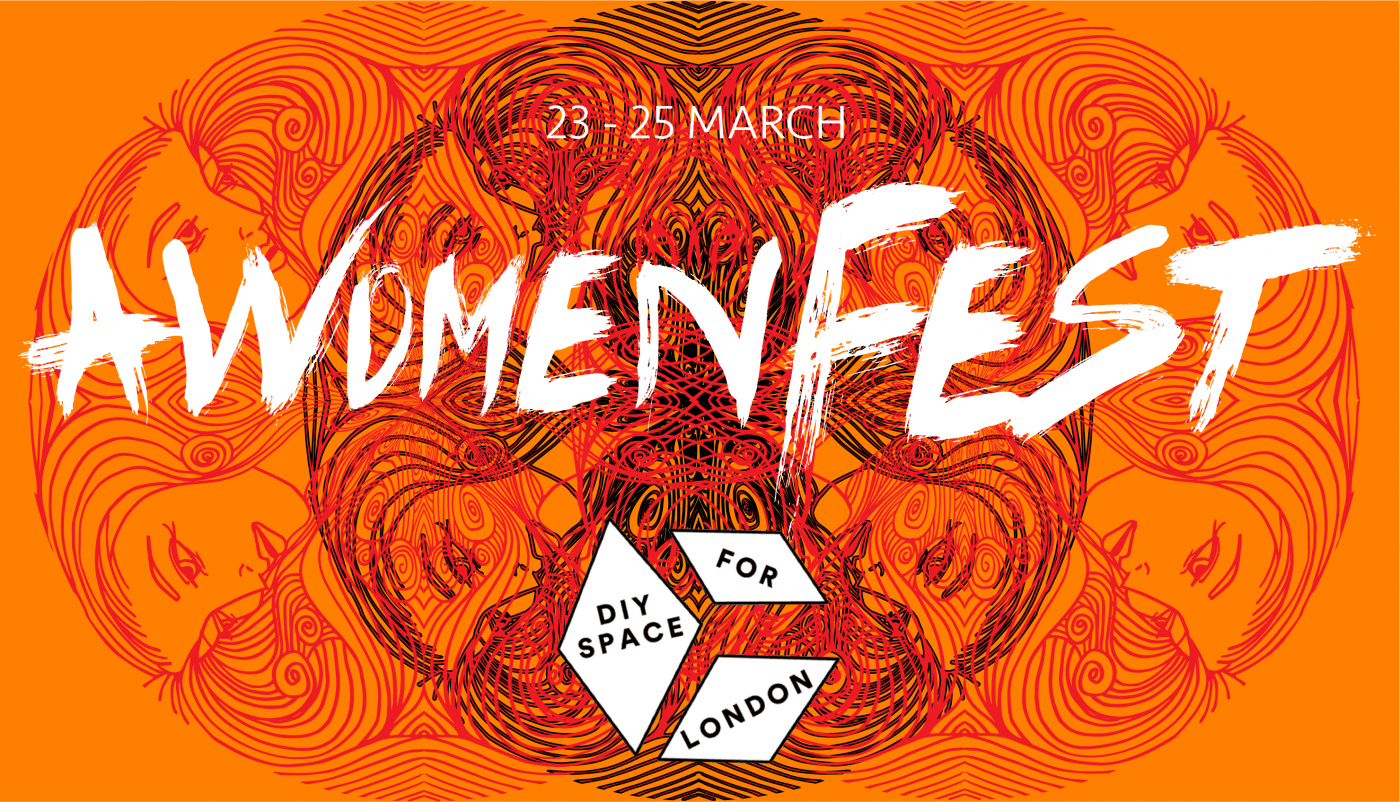 This weekend AWOMENfest is celebrating the diversity of intersectional feminism in Peckham's DIY Space. Running over three days (23– 25 March 2018) the bill for the feminist arts festival is an aggregation of striking and unique art exhibitions, performance pieces and roundtable discussions that champion a gentler approach to intersectional activism. The name 'AWOMEN' is a play on the tradition 'Amen' acclamation – setting the playfully revolutionary tone for the art-filled weekend. The festival will see the little shack in Peckham transformed into a microcosm of heaven – intended to be a communal safe space to facilitate open and inclusive feminist discussion. And with all proceeds going to the My Body Back project – a charity supporting survivors of sexual violence – the festival's putting its money where its mouth is.
AWOMENfest defines itself as a "celebration of radical softness". The nurturing environment and sensitivity of the art and events reveal a gentleness not usually associated with radical feminism. By doing so, organiser Raniyah Qureshi and curator Alina Khakoo aim to showcase the accessibility of activism and highlight that "feminism is for any and every individual." Through fun and creativity, the festival opens up the conversation to those who may feel alienated from radical feminism because of its frequent misrepresentation as harsh, serious and exclusive. The diversity of activities taking place over the weekend reflects the view that there's no one correct embodiment of feminism; everybody is encouraged to contemplate their own individual expression and interpretation of activism.
The festival will kick off with a welcome party on Friday night – offering everything from DJ Sets to Tarot readings. Saturday and Sunday are divided into four sessions, each exploring different themes of solidarity, spirituality, vulnerability and desirability. As every moment of this festival is brimming with eclectic activities, here are just some of the events not to be missed over the weekend festival:
Friday evening kicks off with a drag performance from the Kings of Colour. The pioneering collective started by Zayn Phallic addresses the lack of diversity in drag performances by introducing some much-needed colour into the scene. Whilst showcasing unique perspectives on gender expectations through sell-out cabaret shows, Kings of Colour also run a mentoring scheme that provides support to women of colour who are curious to experiment with this expressive, gender-bending art form.
Saturday afternoon, to explore the spiritual aspects of feminism, Astrology for the Curious will hold an experimental feminist astrology workshop to help you uncover secrets about yourself. Esoteric astrologer Florence Devereux will guide individuals to explore the inner-workings of the soul and learn to read their zodiac charts.
In the designated 'Comfort Haven' on Sunday morning, to investigate the theme of vulnerability, Our Naked Truths will host life drawing on Sunday morning inviting those who identify as female to participate in a healing celebration of the non-male body. The two-hour session will facilitate body-positive discussion through creativity and connectivity.
Whatever your personal identification with feminism, don't miss this three-day celebration of radical softness.