Review
Up close and emotional: 'Wake up together' @ Open Eye Gallery
It's been two days since I saw 'Wake Up Together', the photography exhibition at the Open Eye Gallery, and I've been trying to process my thoughts about it and figure out how to convey exactly how it made me feel. It's proving difficult, so bear with me.
I visited the gallery fairly late in the day and was the only person there when I arrived. It was quiet and really the best atmosphere to experience the work in. The first room contained a series of portraits and an accompanying film by Robin Hammond as part of the wider project 'Where Love is Illegal', which works to bring stories of queer people across the world to light. I was struck by how beautifully shot all of the portraits were without detracting from the humanity of the subjects or the gravity of their stories. The agency afforded to the subjects by letting them choose how they wanted to be portrayed and displaying their unedited, handwritten stories next to their portraits allows for a much deeper connection to be formed between the viewer and the subject.
I would really recommend taking the time to read every story and spending a good amount of time with each portrait, getting to know each person portrayed – something will be lost by rushing through this exhibition. The subjects are a mix of different gender identities and sexual orientations, but are all living in countries where LGBTQIA+ people are persecuted and denied basic human rights, and tell similar stories of rejection, discrimination and violence.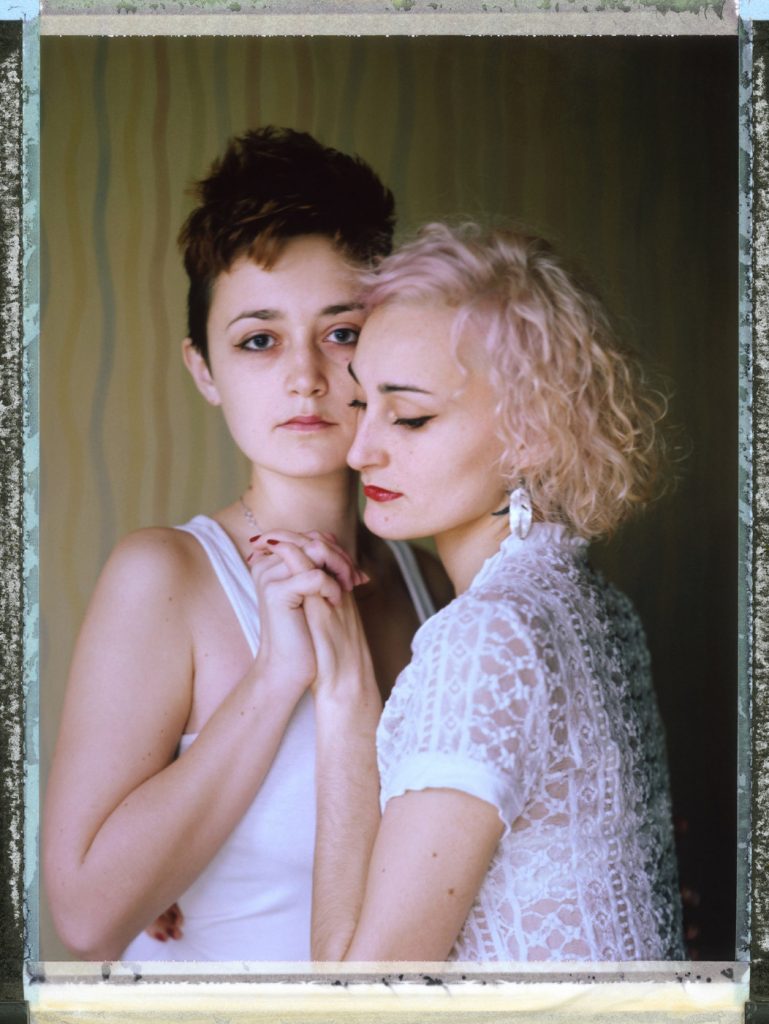 As a queer person I found that a lot of these stories elicit a strong empathetic reaction, but one particularly hit home: a portrait of two women in Russia around the same age as me and my girlfriend. Their story describes them travelling home from a concert on the subway, laughing, holding hands, kissing, then being severely physically and verbally assaulted on the walk back from the station to their home by a group of men who had seen them on the subway. Although all of the stories are incredibly moving, this one particularly struck me because only a few days earlier I had been doing exactly what they were doing – travelling home from a gig with my girlfriend laughing, holding hands, kissing – with absolutely no thought of potentially being physically assaulted. This isn't to say that the UK is perfect; I've had my fair share of funny glances and muttered comments and one particularly bad instance involving a man in a white van, but I have never feared for my life because of my sexuality. The privilege of being able to say that hit me like a tonne of bricks and I just stood there and cried.
After such an intensely confrontational series of works, walking into the first room of Ren Hang's work felt refreshingly calm. Both rooms are fairly minimal with a few plants dotted around, and the intimate portraits are beautifully arranged in such a way that each one is allowed the space to breathe while still drawing links with the other pieces in the room. The brief wall texts allow the viewer to interact with the work without a prescribed reading, leaving room for interpretation and personal connections.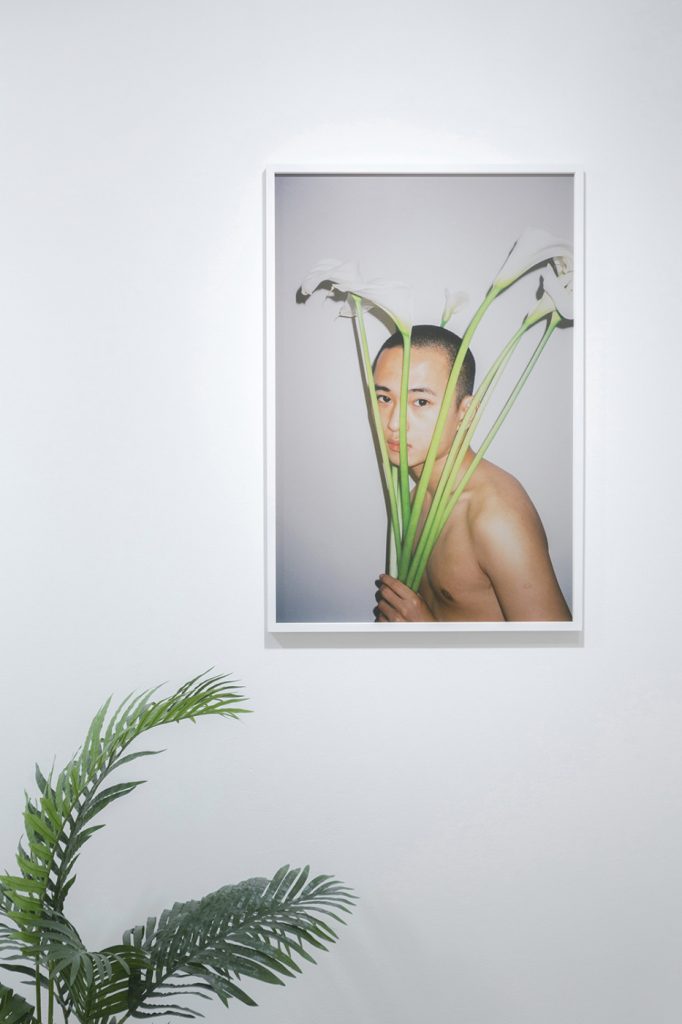 Although there was a certain sombreness in the room with the knowledge that Hang took his own life last year, the pieces themselves are both playful and intimate, putting on display queer Chinese bodies which are so often hidden by restrictive laws on both nudity and LGBTQIA+ rights. While Hammond's work gives us brief snapshots into the lives of queer people from all over the world, Hang's gives a more intimate depiction of his own life as a queer person in China. He almost always shot his own friends, capturing a certain level of trust and openness, and creating softly sensual pieces that play with ideas of sexual freedom and bodily autonomy.
There is no specific way in which to read the work resulting in more loose connections between them for the viewer. It gives the work a greater sense of freedom in regard to both the aesthetic element and the possible narratives. This could possibly be because Hang did not create these works with a strong socio-political motivation like Hammond; he was not trying to get a specific political message across to the viewer. Because his representation of nudity and queerness is an honest depiction of his own life, it could even be argued that Hang would've created these works regardless of the attitudes of the society in which he lived.
This exhibition is an honest and profoundly beautiful representation of the individual and intersecting lives of queer people outside of the typical white Western narrative. The work of both Hammond and Hang seems to avoid the trope of aestheticising the pain of marginalised people by portraying a much more genuine sense of beauty. This feels especially pertinent when the subjects of these photographs are made to feel ashamed and disgusting by their society and portraying them in such a captivating way is a political act in itself.
Although these works elicit such a strong emotional response, we must ask whether this can affect real change? It's very easy as someone living in country with some of the most progressive laws and social attitudes towards the LGBTQIA+ community in the world to see this exhibition, have a good cry, and then forget about. This comes down to the long-debated issue of whether art can affect real change within the world, and although I think it is naive to believe that art can change the world, I do think that it can be an incredibly useful tool within activism.
Hang's work for example played a huge part in challenging censorship laws and societal attitudes towards the queer community in China, and by being internationally exhibited, brought these issues to light throughout the rest of the world. 'Where Love is Illegal' also challenges societal attitudes through providing a global platform to share the stories of queer people. On top of this, they donate to and collaborate with grassroots organisations working to protect LGBTQIA+ rights in the countries that are the worst affected by discriminatory laws and attitudes.
Although art can inspire us and help to challenge stigmas, I really can't stress enough how important these smaller acts of non-performative activism are – things like donating to grassroots organisations or volunteering with charities can be invaluable. So I'd like to end this with a quick list of things you can do to help the global and local queer community:
'Wake up together' is on display at the Open Eye Gallery until 17th February