2022 has been a gigantic year for The State of the Arts. Our new team of editors became established in their respective areas, giving The State of the Arts a chance to flourish and grow rapidly. This is all thanks to you: the person reading this. Without you we wouldn't have direction, aims or a platform to explore the wonderful arts scene of the North.
As the year comes to a close, we like to take a chance to reflect back on the year. Taking a look at the content you enjoyed reading and the content we enjoyed publishing. While also taking a moment to reflect on content that could be improved. This year has offered us the opportunity to really push our platform towards our goals and values.
Our core value being the catalyst of platforming unheard voices across the North. A wide area stretching coast-to-coast, metro areas and rural alike. All bounded by a familiar inherited sense of "Northerness", even among those born elsewhere – national or international. A place that we at The State of the Arts hold dear to us.
So without further adieu. Please enjoy some highlights of our coverage of arts and culture across the North this year:
Leeds RAG Fashion Show 2022

Leeds RAG Fashion Show is a thrilling charity fashion show raising money for important social causes. This year they raised £23,895 for Stop Hate UK and Racial Justice Network.
While doing so, they put on a gripping spectacle. The lines between social messaging and fashion became one. One by one models came onto the runway with protest signs.
In the upper balcony of the auditorium, groups appeared. Holding up a variety of messages from anti-racism to governmental overreach of women's choices. This wasn't just a fashion show, this was an explosive look inside the ethos of the new generation of fashion.
An Interview with Keisha Thompson (Chief Executive of Contact Theatre MCR)
Sometimes at The State of the Arts we have the opportunity to interview some truly inspiring people. Keisha Thompson is no exception.
Starting her relationship with the legendary Contact Theatre at 15, she has risen to be the youngest Chief Executive of these hallowed halls. Keisha in her own words on her mission:
"the mission [is] to change the face of UK culture through supporting the next generation of artists and creatives whilst inspiring new audiences with stories and experiences that reflect the community.". Read more here.
Stories of Care – Tales of the Bold, the Brave and the Beautiful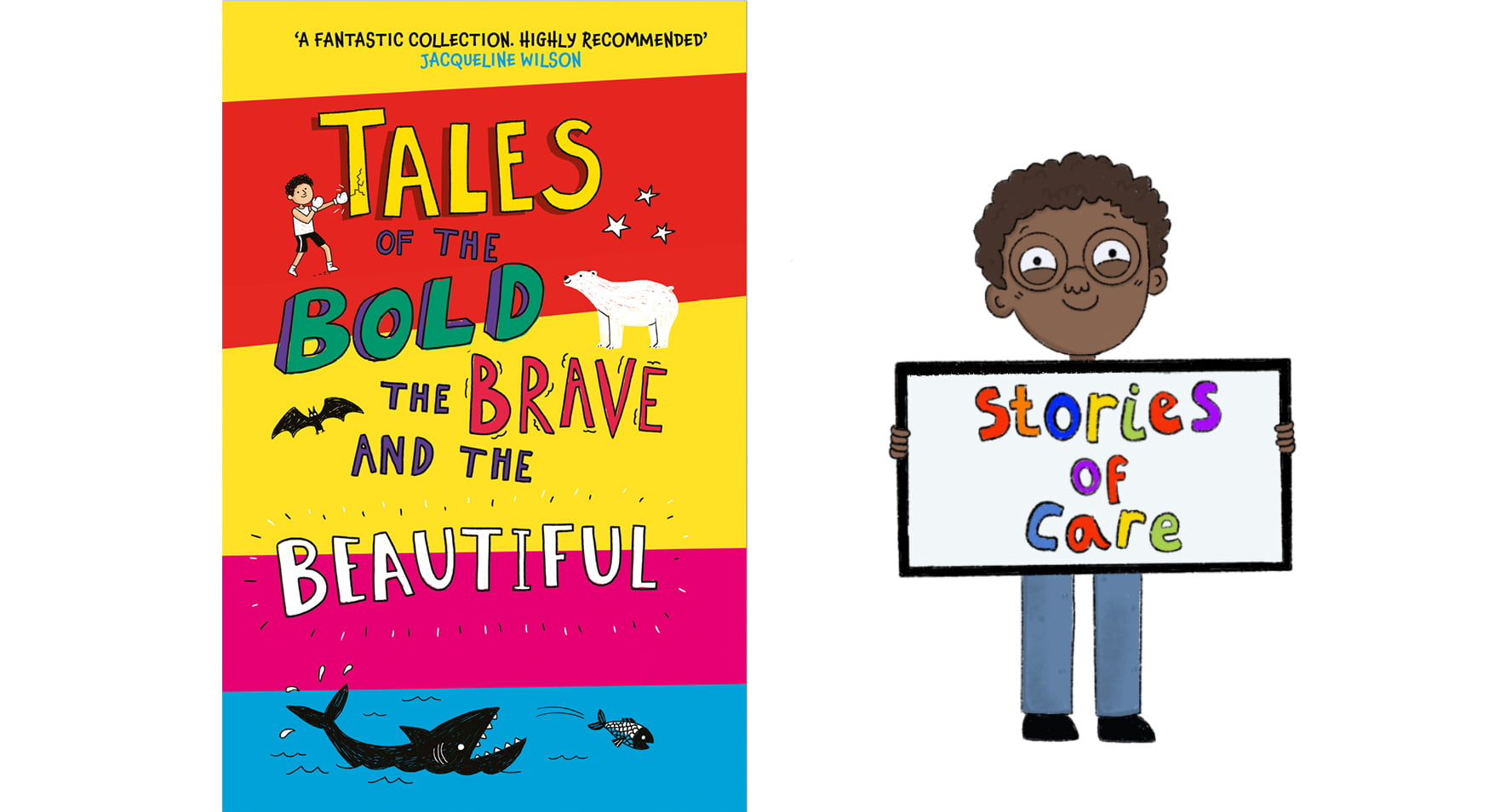 This is a story very close to our editor Becca's heart. Having been involved in the design side of things here it is in her own words:
"The concept of the book is to bring children warmth about their situations, whatever that situation may be: a lost loved one or health anxiety. There aren't many books like it, it can offer comfort to children to children in a lighthearted way."
Becca would also like to thank Sophie Willan (founder of Stories for Care) too for all the brilliant work she does.
This book is a beautiful beacon of comfort to children,
Culture Matters: Cinema (podcast)
This podcast was recorded back in March, hot off the heels of the pandemic – the cinema industry was struggling. But, we heard an independent cinema scene united, and working together for a cinema future for all.
From engaging with streaming giants, to improving access and their role in their communities, our panel talked about all the major trends and challenges impacting their industry.
The panellists were:
Tony Mundin – The Savoy, Regal, Rex & Ritz cinemas
Sally Folkard – Film Hub North
Wendy Cook –  Hyde Park Picture House
Michael Pierce & Monika Rodriguez – Scalarama
To end this annual round-up I leave you with a message from Will, our Lead Editor:
"2022 felt like a special year for TSOTA – it was the first full year with our latest editorial team working together, with their individual talents and ideas helping to take our project to another level. Whilst in the background we were tightening up the way we do things, our site continued to churn out unique quality content about the North.
We've covered more artforms across more locations than ever before, added some excellent chats to our podcast, and expanded our writer team to ensure we tell an even wider range of stories. We've got big plans for 2023… I can't wait to see all the inspiring groups and figures that we'll feature, as we cover as much culture across the North as possible."
So, that's all from us in 2022, we hope you join us for the next year!