Preview
Humans of Leeds @ Left Bank Leeds, 1 June- 27 July 2017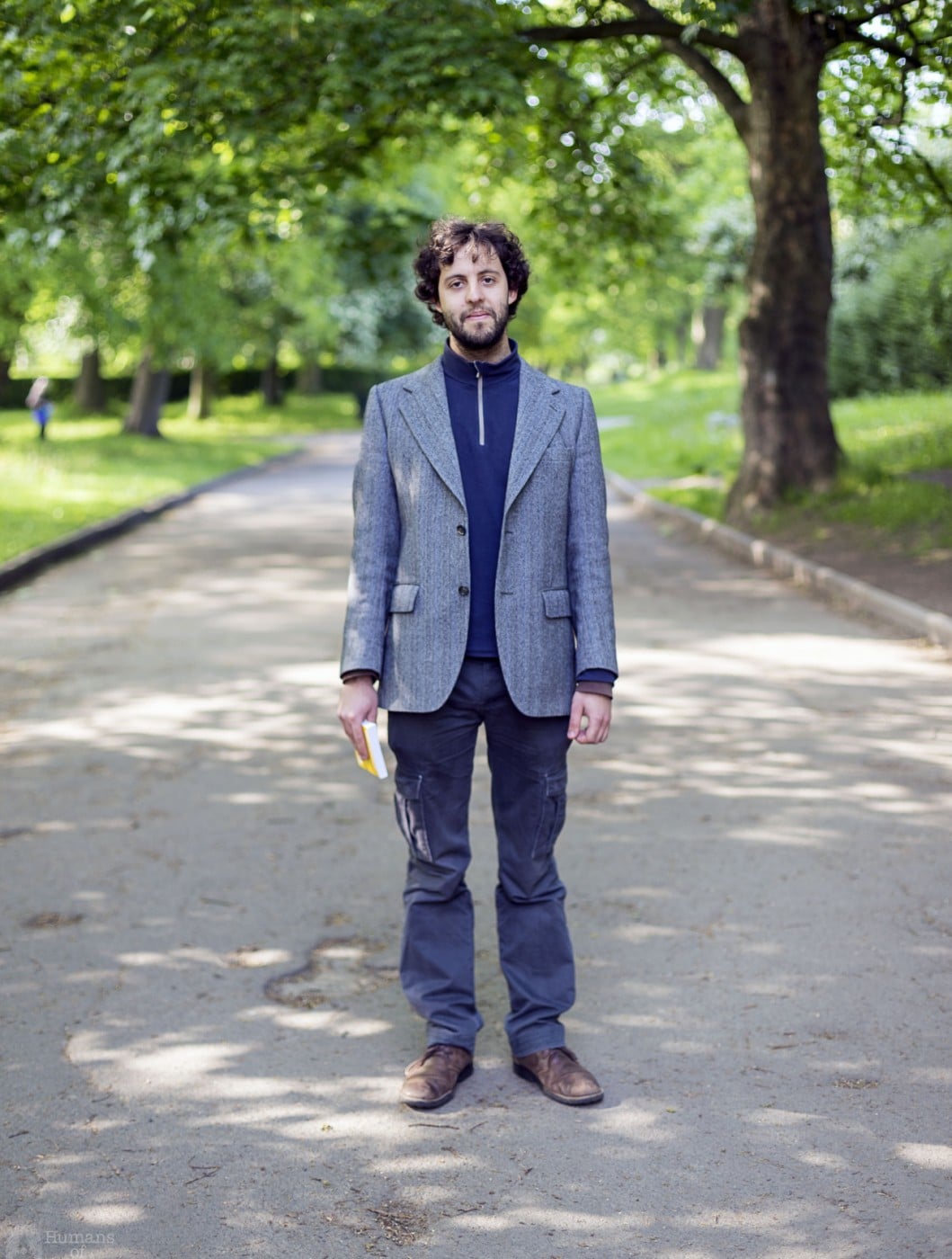 In our fraught political climate, the derision of immigration has become a key campaigning strategy, with refugees and asylum seekers used as scapegoats for unemployment, crime and economic downturns. We are encouraged to equate people who have been displaced (either by choice or necessity) with overpopulation and a drain on already stretched resources. Some political parties would have us believe that difference—cultural, racial, ethnic—poses a threat to British identity, which is irrationally conceived as pure or essential in some way, and at risk of contamination from outside. From this perspective, cosmopolitanism is a myth and transnationalism a disease. Our only recourse is to raise the drawbridge and defend our borders from encroaching foreigners.
Left Bank Leeds has an exhibition by Humans of Leeds in their porch gallery from 1 June to 27 July. To celebrate Refugee Week, the exhibition will expand into the main space with an opening event and talk on Monday 19 June (the expanded exhibition runs 20-22 June). The project challenges and undermines negative views of foreigners by placing all 'migrants' on equal grounds. From those who have moved to the city from other parts of Britain, to students studying at one of its many institutions, to those who have left or fled their own countries seeking freedom or a better life, 'humans' are presented as migratory and exploratory by their very nature. This comes at a crucial time, when audiences need reminding that travel and relocation are natural human behaviours, and are responsible for the multicultural societies into which we are born. To think of ourselves as static and unchanging populations is to negate the obvious: humans have always moved about, and that is partly what makes us who we are.
The photographer behind the project, who prefers to remain anonymous, or be known simply as 'Z', is determined to capture this bigger picture by focusing on the smaller stories of individuals. Humans of Leeds is modelled after Humans of New York, a project initiated by Brandon Stanton in 2010 in which he set out to photograph 10,000 New Yorkers on the streets, "to create an exhaustive catalogue of the city's inhabitants". It soon became a Facebook phenomenon, now with close to 18 million followers. Subjects remain anonymous, but can be tagged, which introduces a public, self-promotional element unavoidable in our social-media saturated age.
With a similar aim, though admittedly scaled down, Z seeks to profile Leeds inhabitants, temporary and permanent, alongside their stories. Each of his portraits, with subjects positioned within the urban landscape of Leeds, is accompanied by a short text describing how the person came to be here (these are based on short but personal discussions with the photographer, which are sometimes recorded). Some divulge more than others, and often foreground the reasons why they like the city and chose to stay. Not surprisingly, not many mention migration issues or indicate their status.
The few selected stories of those who have fled their countries remind us of the privilege we enjoy as nationals or landed immigrants. Obtaining asylum and permanent residence in the UK has become increasingly difficult in recent years, and under the current post-Brexit storm cloud, the worst is yet to come. This is a problem faced not only by refugees and asylum seekers, but also by European citizens, international students, spouses and family members of immigrants, and others who have made lives in Leeds and simply want to stay.
Sensitively profiling travellers, students, immigrants, and refugees alongside one another, Humans of Leeds speaks to a universal need to be part of a community, to seek out and find a home that for many is not their place of birth. In acknowledging a demographic that is the result of free movement and humanitarian policies (currently under threat), this exhibition is a testament to both cultural diversity and shared human experience. It is about our innate tendency to explore the world and be shaped by the differences we encounter. Through these transitions and transformations, we achieve more than simply tolerance or assimilation—we become citizens of the world. In acknowledging this, we acknowledge the diverse backgrounds, attitudes, desires, and struggles that unite us.
Get your tickets for Humans of Leeds here.
Lara Eggleton is an art writer and historian based in Leeds. She is also the Managing Editor of the art writing platform Corridor8. 
Left Bank Leeds is a multidisciplinary arts venue set in an amazing Grade II* listed former church building. Their mission is to preserve the amazing venue in order to inspire and empower the local community via a sustainable programme of arts and events that promotes creativity, connection and wellbeing.