Comment
A portrait of the artist: Theodore Clarke
A little boy dressed as a little man, surrounded by faceless adults, is looking somewhere that will forever remain a mystery. It is a striking first commission for the then 20-year-old photographer, Theodore Clarke. The picture can be seen as a self portrait: even at this stage Theodore was moving towards something, he just didn't know what. This uncertainty would, however, prove a worthy and reliable guide.
Irish-born Theodore's attendance at London College of Communication (LCC) spanned only two semesters. At the beginning of the third he broke ranks and convinced the university to "turn a blind eye" for three weeks while he travelled to Cuba to document the Manana music festival in Santiago de Cuba. This experience, Theodore says, "introduced me to an energy in my picture taking that I hadn't before tasted". The little boy in the grown up suit therefore came at an important point. The portrait came about, like many great things, by chance but in Theodore's narrative he has a symbolic significance.
Theodore had been involved in a project for a school magazine at LCC, documenting the Latin American community around Elephant and Castle. He was drawn towards Nicole's, a seamstresses where he found "a couple, whom I discovered were soon to be wedded. The groom asked if I was a photographer, I said, 'Yeah, I'm studying just across the road'. He said he needed a photographer for the wedding and asked how much I would cost, I said, 150 quid. He said that was too much, so I said 50 quid and he said yeah. The wedding was in a few days and the night before I was on an absolute bender. I woke up in Kensal Rise somewhere. Ran home, got my camera and two rolls of expired camera film in a hurry got to Southwark registry office, where it all happened. the kid in the picture was some relative and page boy. I ran out of camera film at the end of the ceremony, so I bailed on the meal and reception at Hong Kong City Diner. I think he got the pictures in the end but I didn't ask for payment."
"It might be worth noting that I was the only white person there, getting in the way and not knowing what the hell I was doing."
Following Cuba, Theodore would not return to LCC. He says he didn't not like it, but maybe he just didn't need to be there. The Cuba photos would consolidate something we glimpsed in the photographer's pictures from London. They hint towards Theodore's eye for a moment of suspension – of hesitation, of privacy. In his photos, he seeks and finds the subject's innocence. They produce an easily won nostalgia. They pointedly make one aware of the passage of time. Essentially, it is their impulsivity which seduces us. I find myself looking at the people in them and wanting to ask them, what happened to you? Where are you now? Who is it that you love? How will you die?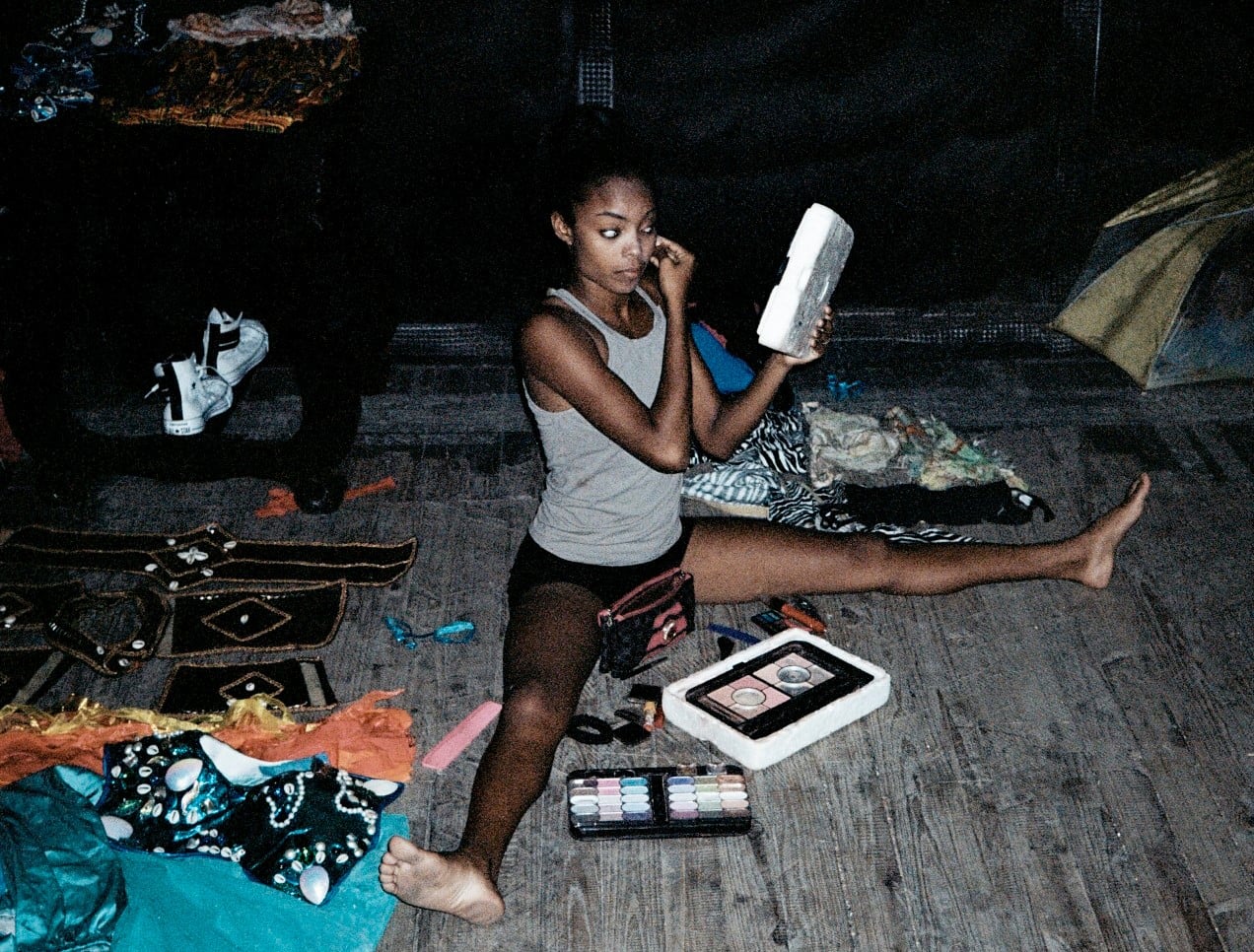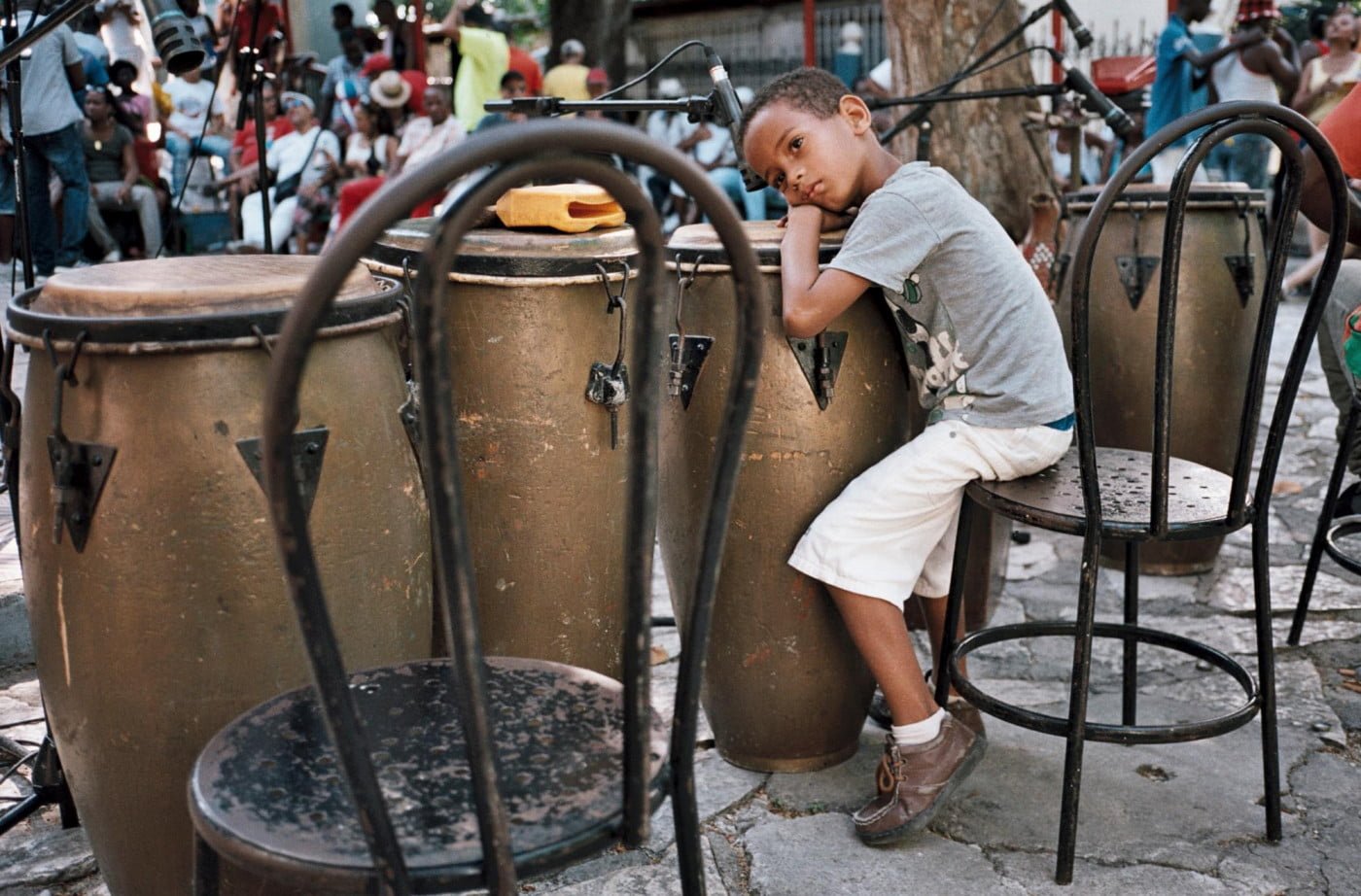 In the Cuba series, subjects are captured at their most natural: they are personal, charming, compelling pictures full of heat and sweat. We can smell the life in them. We can picture the mother who washed the boys t-shirts. We wonder who the lady is calling on the phone. We want to join the girl putting on her make up, ask her who she will be meeting. Is she excited? Is she nervous? Their open narratives we want to slip into and live within. They would not prepare one for what Theodore would do when he left London for Prague, where he started at The Film and TV School of the Academy of Performing Arts (FAMU).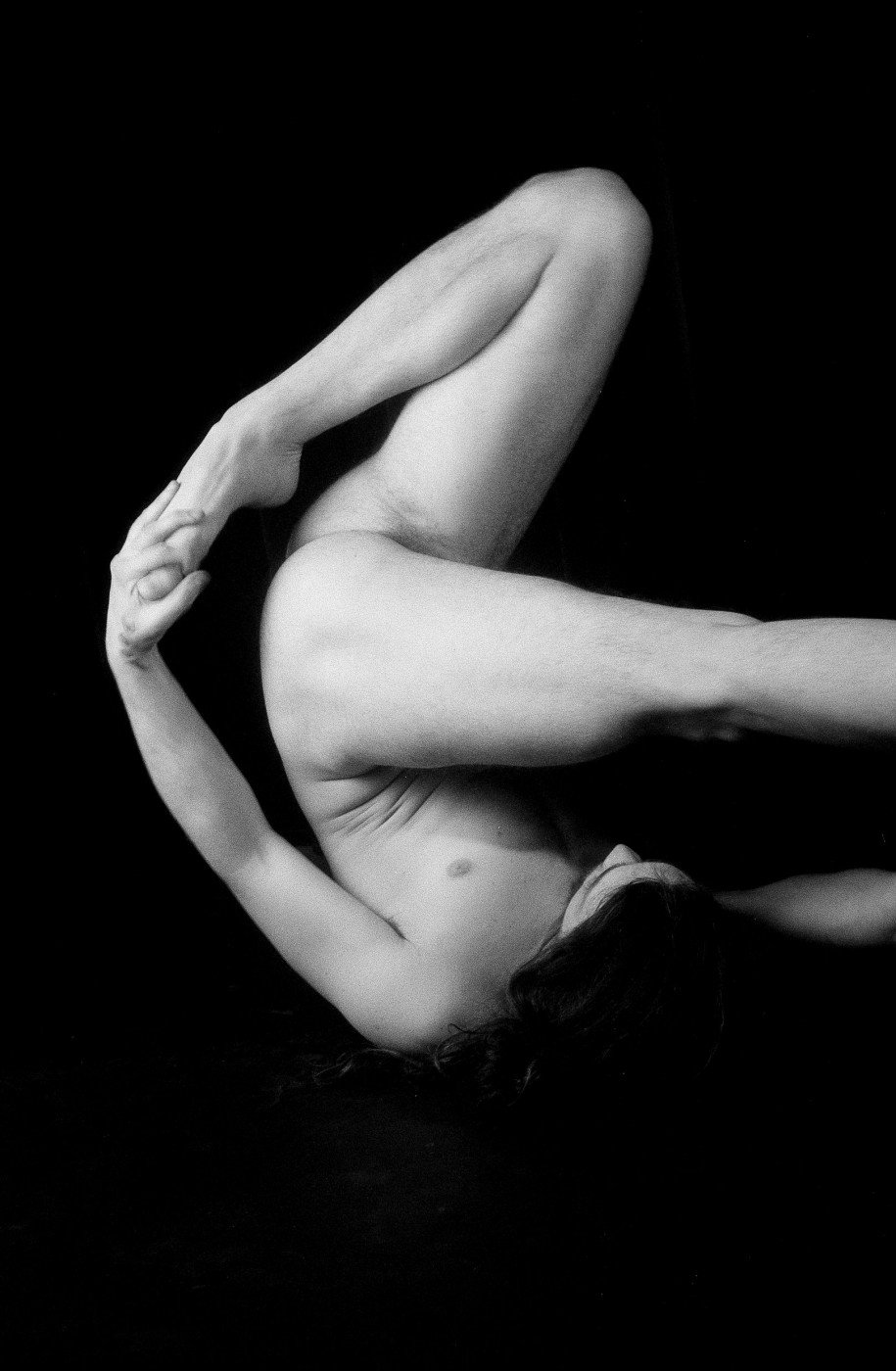 In Prague – unlike London – Theodore has found an elasticity in the academy's structure which has drawn a confidence out of him to try something different. He says on the whole the atmosphere there is "generally more warm, eccentric and humane… You can bring your dog to class if you like."
This May just gone saw Theodore exhibiting a group of photos that stylistically took a deep breath and swallowed from his earlier quixotic material. The photographer said he looked to the work of sculptors Rodin and Henry Moore, and photographer Lucien Clergue, and what personally I find as shades of Robert Mapplethorpe. Deeply sensual and unashamedly intimate, the studio-shot series Skin Deep exudes a maturity that on first glance is intimidatingly explicit. Unlike the faces found in earlier photographs which we become attached to and beguiled by, the bodies in this series are framed with a sophistication which brings Theodore's work closer to art. Their plain backgrounds taunt our eye to fall heavily on the faceless bodies which demand our complete attention. From the boy who enjoyed taking photographs of his friends at parties and in country fields, to the boy in the grown up suit, to the heat and dust of Cuba and now to something more self assured – indeed, more skin deep – Theodore is showing himself to have an eye worth watching… And he will be on time.
Theodore is expected back in London by this July. He is contactable by email. He does not like social media. But finds himself, as we all do, trapped by their malignant call. However he avoids Instagram with "vehemence", you can check out his photos on his website.