Review
Spine @ Liverpool Playhouse Studio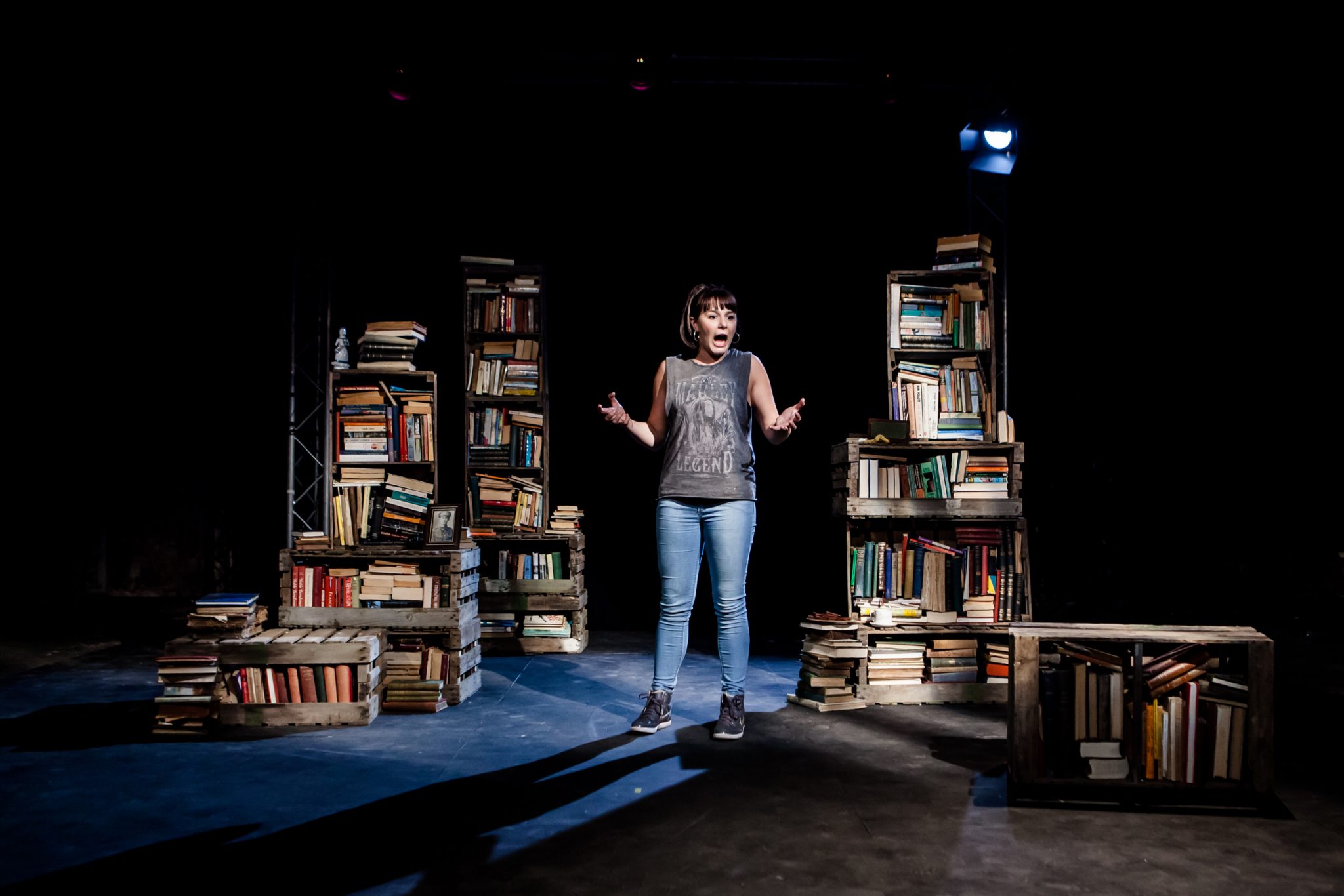 Presented by Soho Theatre and Francesca Moody, this award-winning one-man play, written by Clara Brennan and performed by Rosie Wyatt, tells the touching story of an unusual friendship through the eyes of a troubled teen, Amy, who befriends a feisty elderly activist, Glenda, determined to leave a political legacy for her community.
After a fist fight with her best friend and a row with her family, Amy is looking for a place to live. She stumbles upon a notice in a newsagents window advertising a room in a large old house, so she goes along to have a look – still wearing her blood-stained shirt and sporting a black eye from the fight.
The door is opened by Glenda, a frail looking elderly lady, who invites her into the property. It transpires that there is actually no room to let, but when Amy turns around to leave, she is asked to stay for a cup of tea and ends up trying to explain to her new companion why she is looking for a new place to live. At first she leaves out some of the more telling details because she thinks that they might upset the old dear.
Glenda doesn't seem to be remotely shocked as the teenager tells her all the sordid details of the affair with her boyfriend which led up to the fight with her friend, nor does she flinch when she is told of the family row that caused her subsequent eviction.
The old lady appears to quite like Amy, so she encourages her to read books and learn new things. Although the youngster doesn't know it yet, she is trying to help her broaden her mind through the written word in order that she can make her own life changes and influence the world in her own way when her companion finally kicks the bucket.
Set amongst a messy sea of bookcases filled with all manner of titles from classic novels to science, this is a fascinating story of an unlikely friendship, which also explores issues of political disillusionment and is as humorous as it is tragic.
Rosie Wyatt's portrayal of Amy was flawless on the night. She had the audience hanging on to every word, which made them sympathise with the character as she described the scenarios that led her into meeting Glenda, whilst they laughed out loud at the other more light-hearted situations in the story. At just an hour long, it was both a deeply engaging and thought-provoking piece of theatre.
After it had finished, I found myself desperate to know what happened to Amy next and musing about the possibility of a there being a sequel written – which was something that I felt that this play was definitely worthy of.
You can check out the tour dates and venues for Spine here.