Interview
"We exist to tell stories" – interview with playwright Henry Filloux-Bennett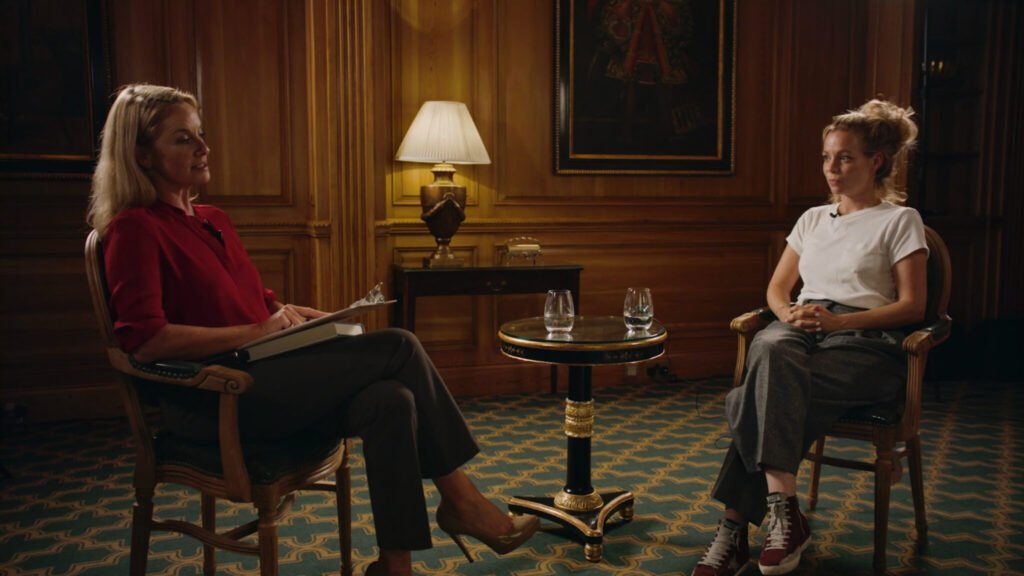 As the world moved into a sudden lockdown, a new approach to creating content has begun to emerge from the ruins of normality, as theatre companies, artists and performers focus on new ways to bring productions to audiences. Regional theatres in particular are seizing the moment and finding new ways to tell stories, moving productions online.
One of the productions leading the way is a new adaptation of 'What a Carve Up!', Jonathan Coe's novel on the power of greed and corruption in the age of Thatcherism. The online production is a creative collaboration between three regional theatres: The Barn Theatre in Cirencester, Huddersfield's Lawrence Batley Theatre, and the New Wolsey Theatre in Ipswich. This is not a streamed version of a stage production, this is an original project, developed during the pandemic and purposely staged for an online audience.
Playwright Henry Filloux-Bennett has produced a fascinating interpretation of the 1994 novel, reimagining it as a modern day parable delivered in the style of a true-crime investigation, taking the spirit of the original text and bringing it bang up to date as a thoroughly gripping whodunnit.
The idea for the collaboration began in the early summer, as theatres looked at the possibilities for producing work. The Barn Theatre were looking at the possibilities for live stage co-productions for 2021, but it became apparent that things might take a little longer to get back to normal.
With Huddersfield's Lawrence Batley Theatre, Filloux-Bennett had already developed two online productions, (David Nicholls' 'The Understudy' and Nigel Slater's 'Toast'), "I broached the subject while we were waiting to get back on stage, to see if there was any appetite for working to create another online play, and The Barn and the New Wolsey were totally up for it, and 'What a Carve Up!' began."
It was an idea that had been in Filloux-Bennett's mind for a while, "I love adapting work. I've got a top five books I want to work on, and 'What a Carve Up!' has been on that list for quite some time."
For Filloux-Bennett, the timing was perfect, "Luckily and fortuitously, like with 'The Understudy' and 'Toast', the rights fell into place at the right time, just as we started having a conversation with the Barn about whether we might want to do an online show."
Adapting a well-known novel for the stage can be challenging, even in non-COVID times, but Filloux-Bennett found the process easier than expected: "After an initial conversation with Jonathan Coe it became apparent that not only was he up for us working on it, but also that he was totally up for us doing it in a completely different way."
'What a Carve Up!' is an intricate novel. Through the corrupt and toxic Winshaw family dynasty, Coe presents us with sweeping social history, taking in the Second World War and the 80s economic boom and bust, and culminating in a macabre mass bloodbath in their remote family mansion in 1991.
But in this production, we are looking backwards from the present, 30 years on, through modern eyes and sensibilities. Rather than an adaptation it is a re-imagining, "I think the bottom line is that the writer of the source material has to be totally up for giving latitude in terms of writing something else. I think the only way adaptation works successfully is that if you're responding to material that exists, rather than trying to put that book on screen or on stage."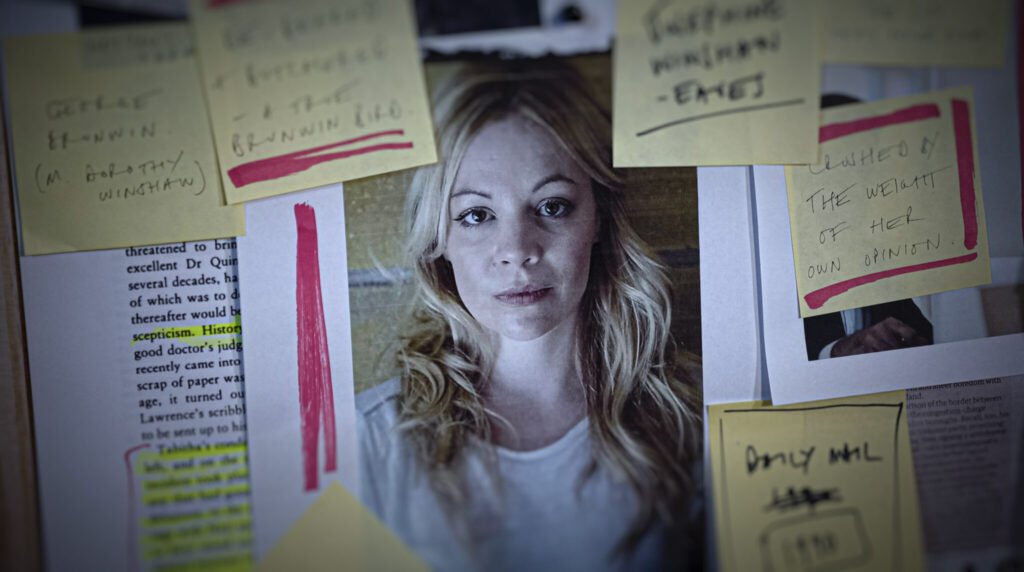 By setting it in the present, the production utilises modern cultural and political references, and the speed at which it was developed means it resonates with current mindsets, sometimes feeling a little raw. Filloux-Bennett felt that when writing, "Over that two-month period, so much changed in our world that I actually ended up thinking some of the references felt quite old."
The star-studded cast, who appear both in person and in voiceover, and the layering of multiple narratives enabled the cast to perform separately. Tamara Harvey's clever direction results in a unique and stylish production, and the staging utilises a patchwork of screen techniques; to-camera delivery, studio interview, found footage, news reports, audio recordings, phone calls, old photographs, and clever graphics. The 'mixed media' approach creates a patchwork effect.
For those involved in the project, from actors to production and technical creatives, it was a lifeline during these uncertain times. There are well-known actors involved, both on screen or through audio performances, including Tamzin Outhwaite, Stephen Fry and Derek Jacobi. Having high profile talent involved helped to give the project momentum, but the most important thing was to create work, "We wanted to offer as many freelance opportunities as we can to people who are struggling."
Financially, the production model has been successful. The hope is that this is the first of a number of projects of this nature, with the business model opening up further opportunities: "I think one of the biggest takeaways from this has been that there is now a way to create work and keep telling stories that isn't quite theatre and isn't quite film. It can exist online really successfully and can create opportunities for people."
Filloux-Bennett is cautiously excited about the effect of this project and others on the viability of regional theatre, and feels it could be a game changer, creatively and financially, that can really put regional theatre on the map. "I think that this pandemic has really sorted the wheat from the chaff in terms of those who are stepping up and creating work and making sure that employment continues, and I think that's actually regional theatres, over some of the big names in the industry, the small ones who've been able to be responsive and sprightly and just get stuff done."
The success of 'What a Carve Up!' has also garnered interest from outside the UK, allowing international audiences to see what our regional theatres can do. But for Filloux-Bennett, who is also Artistic Director for The Lawrence Batley Theatre, regional theatre is about more than just staging productions, "It's also about telling stories that respond to our communities. The fact that we've been able to do stuff that more nationally and internationally is great, but we do it because we're given money to be in West Yorkshire and Huddersfield, and I think that's what we will always continue to remember."
For a small number of critics, 'What a Carve Up!' has left them slightly confused, and questioning whether it is really 'theatre'. This wish to traditionally label creative output amuses Filloux-Bennett, "At no point have we ever said that it is. We don't exist to do theatre, we exist to tell stories, and we feel like we've told a story, we've just done it in a slightly different way."
Filloux-Bennett confirms that the three theatres are planning to work together again, and already discussing ideas. Other theatres have also expressed an interest in co-producing work together too. This project has shown that by teaming up, regional theatre can navigate some of the challenges of the pandemic, boldly and creatively imagining a new approach to bringing theatre to audiences and producing something vibrant while providing employment for those involved in the arts: "Collaboration can be front and centre, and that's a really strong message from the arts scene, right now."
'What a Carve Up!' runs online until 29 November.
Filed under: Theatre & Dance
Tagged with:
adaptation
,
art
,
covid19
,
crime
,
Henry Filloux-Bennett
,
interview
,
Jonathan Coe
,
online
,
support
,
theatre
,
what a carve up
,
work